How to Unroot Samsung Galaxy S3 SCH-R530 (MetroPCS version)
Like we mentioned in our How to root Galaxy S3 MetroPCS not too long ago, the ideal way to recover your phone's warranty (lost after you rooted the device) is to have it unrooted.
And that's only a fraction of what this process can offer your smartphone. But you will discover more on that as you find yourself at the end of the procedure.
Requirements
For now, let's see the most important requirements which belong in any professional tutorial of this sort: sneak a peek at the icon for battery and charge it if it's empty, your S3 SCH-R530 (MetroPCS) must have been rooted in a way which is to be found on our site and you have to download along with Odin.
To be able to experience a well-executed unrooting of your Galaxy S3 R530, the following steps are needed.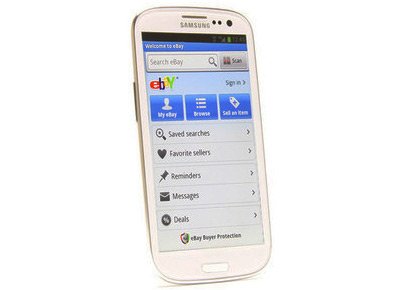 Important instructions
After the files downloaded in the pre-requisites are safe and sound on the laptop's desktop, step one tells you to extract all of the files that are inside them to the desktop. To open the Odin file you need to double-click on it and then find a tab called PDA; tap on it as soon as it's in front of your view.
Step two: choose the file named Stock Firmware and, should the F. Reset Time and the Auto Reboot boxes not be selected, do that yourself.
[sc name="banner-jos"]For step three it's best to uncheck Repartition and then switch the phone off after you do that. Shortly after that you need to restart the smartphone into Download mode. You must select and keep pressed these keys: Home, Volume Down and Power at the same time, for about five seconds.
Next you will be put face to face with step number four; this one recommends the following actions: tap on Volume Up after you are asked to perform a confirmation of what you did for the earlier step. The USB cord of the phone needs to be used next so that the S3 and the laptop are well connected one to the other.
Press Start when you find yourself in Odin.
Step six is you waiting for the firmware to be flashed properly. Once that ends, a couple of seconds will pass till the Galaxy S3 SCH-R530 starts to go into the rebooting phase. The latter action is going to get your handset unrooted so you can regain access to all the familiar settings you missed.