How to Update Galaxy S5 SM-G900FQ to KitKat 4.4.2 JVU1ANG4
Today is all about upgrading your Galaxy S5 SM-G900FQ to something that'll bring new elements as well as improve its overall performance. As long as you stick to our guide, the phone will surely get in touch with all the recent goodies available for it!
Your Samsung SM-G900FQ will be set for a while. Upgrading it with official firmware means a lot for the handset. Here is the official firmware we mentioned: Android 4.4.2 KitKat JVU1ANG4. Available since this month for Turkey (La Fleur), the tool lets you use Samsung's KIES as an update alternative. With its KIES logo turned on, the only thing you need is a phone with stock ROM. If your device doesn't sport that, you can consider using our tutorial; we don't ask for stock ROM.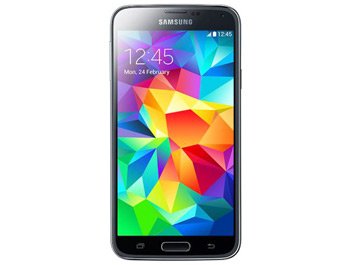 The benefits of this official firmware
For your information, the new firmware doesn't work on devices that aren't the Galaxy S5 SM-G900FQ. So stay away from other smartphone models or you will ruin them. Performing an upgrade via the KitKat 4.4.2 JVU1ANG4 allows your smartphone access to multiple novelties.
The most important ones are described in this paragraph. So, thanks to the upgrade firmware you'll install on the handset, you'll experience numerous new features. The battery of your device won't die on you that quickly; there will be several tweaks to make it last longer. Your smartphone will benefit from customization methods, too. Also, the processor will be superior in terms of speed. The device will get to use new apps as well.
This update may be performed on a rooted handset. If so, you have to give up on the following: its root access and system partition. The smartphone's important data isn't in any kind of danger from the upgrade; neither is its internal and external SD cards.
Prerequisites
You need to pay attention to the following pre-requisites:
the phone must have its data backed up;
after a standard backup is performed, create a full NANDroid backup;
Windows needs to be the only operating system on your notebook;
your handset should have its USB Debugging enabled now;
turn off every single one of the security programs installed on the notebook;
turn off, afterwards, the security programs featured on your phone;
then go and fully charge the smartphone's battery;
download and install USB drivers on your notebook for the phone.
Step by step instructions
Certain packages need to be downloaded on your laptop now. They are as follows: the (file name: G900FQJVU1ANG4_G900FQTUR1ANG4_TUR.zip) and Odin v3.09.
These packages should be unzipped after they're downloaded on that device. Use one of these to do so: WinZip or 7Zip. The following file needs to be launched on the notebook: Odin v3.09.exe.
Download Mode is the mode your smartphone must be in now. Proceed to this step by doing the following: press and hold Home, Power and Volume Down together, then stop once a boot message is shown; release the previously used buttons, then press Volume Up.
A plugging needs to be created between the phone and notebook. A USB cord comes with your handset; use it for this step. When Odin appears with a blue sign, a connection will have been initiated between the devices.
Add, next, the firmware file to AP / PDA and check some boxes. They are Auto Reboot and F. Reset Time, respectively. That's not all. While you're here, go to this box: Re-partition. When you are near it, make sure you un-check it.
When each of these boxes has gone through these actions, you need to start the update. An option exists for this purpose. Its name is "Start". When it's been tapped, wait till the flashing has ended.
Time will go swiftly by. If you see that nothing has happened after waiting for about 15 minutes, you should repeat the steps.
[sc name="banner-jos"]As soon as the handset's screen emerges with a "Pass" message in a green background, everything will be fine. After the message is put up, you need to let your SM-G900FQ restart.
The rebooting completed, do this: disconnect the USB cable by taking it out. Settings and About Phone are the 2 options you need to tap now. By doing that, the new firmware will appear.
Once it's launched on the phone, you will finally be left with the novelties. Try them out. If you think that the upgrade should be revoked, use the NANDroid backup file. That way, the procedure is going to be revoked and the former ROM will return.
A comment box is displayed under our guide. You are kindly invited to leave your questions there!