Update Nexus 10 to Official Android 4.2.2 Jelly Bean with JDQ39 OTA Firmware
Another tutorial to put under our belt: how to update your Nexus 10 to official Android 4.2.2 Jelly Bean.The tool of our choice is JDQ39 OTA firmware, an option already present on a Nexus 4 and Nexus 7. We used it because it works with a rooted and an unrooted gadget, with the mention that your tablet must feature Android 4.2.2 JDQ39 firmware.
Our guide will tell you the way to install this update on both your rooted and unrooted device.
Requirements
Now here are the pre-requisites: the battery needs to be fully charged, you must make a backup with your important data and your installed apps and your internet settings, then you have to turn on USB Debugging and, finally, install USB drivers (but only the ones designed for the Nexus 10).
Should your smartphone not have experienced a rooting, follow this steps to get the update.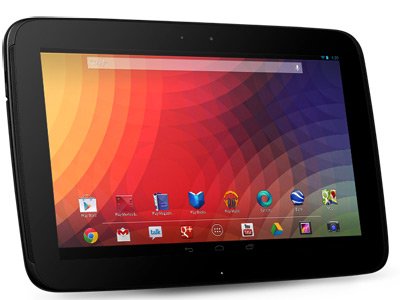 Instructions for non rooted devices
Download ; it should be downloaded on your laptop, not somewhere else. Now give this file the name of update.zip and then plug the handset to the computer.
Move the update archive to this place: the root of the tablet's memory card. Switch the Nexus 10 off, restart the tablet into Bootloader Mode and, after performing the prompts you'll see on the display, tap Volume Up.
Step three: when Recovery is on the screen, tap on Power and wait for an "!". Hold Volume Up and Power simultaneously, see if the tablet enters Recovery Mode, then opt for "update from zip file".
Tap on Power to choose the update.zip file.
The new firmware is about to be installed on the Nexus 10, which will reboot at the end of the process. Quickly go to the gadget's Settings and choose "About tablet" just to make sure the gadget is really updated.
Instructions for rooted tablets
Now, if your tablet is rooted, a different set of steps will apply. Before we continue, see if your gadget has ClockworkMod Recovery installed.
The first step of this guide goes like this: on your laptop.
Use the USB cord of this tablet to attach the Nexus 10 to your computer.
Copy the Android 4.2.2 JDQ39 firmware zip file to the same root folder belonging to the SD card of the gadget. Switch the latter off and then make it enter Bootloader Mode. A couple of instructions are going to show themselves; you will have to follow them and then tap the key for Volume Up.
[sc name="banner-jos"]Once that Mode is attained, simply go to Flash zip from SD card. As soon as you see that option, opt for it by tapping on Power and then do it one more time.
Tap Choose zip from SD card, then locate the firmware zip file by tapping on Volume.
Step six will ask you to press Power in order to opt for that file, then you will be prompted to confirm this. The update will soon begin to install itself on the Nexus 10. Press Go Back.
Tap on the option asks you to restart the system from the device's Recovery menu and wait for this operation to end. Should you have doubts, a look at "About tablet" will settle your worries.