Update Nexus 7 with Android 4.2.2 JDQ39 OTA Official Firmware
The third Google Nexus device to receive an update to Android 4.2.2 via JDQ39 OTA Official Firmware is the manufacturer's Nexus 7 model.
This tool that we will teach you how to install was created so that problems such as bugs present on the earlier update could go away. And they did, as we soon found out from previous updates for Google Nexus 4 and Nexus GT-I9250.
Requirements
We will not let you proceed to our tutorial unless you see whether or not your Google Nexus 7 features Android 4.2.1 JOP40D software (it's in the "About phone" option). As soon as you find out that the software really is on the gadget, then you should also check if it is factory unlocked and if USB Debugging is turned on (if not, do it yourself). Then you need to make backups for your apps and your APN settings, sync your contacts, charge the battery in use and install the right drivers for the device (on your computer).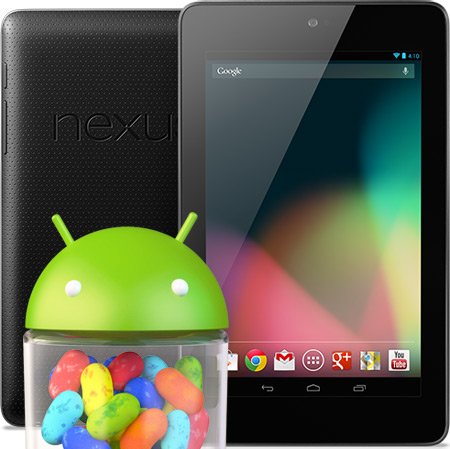 If you are done with the pre-requisites, then the time is ripe for some steps that will complete our tutorial today. Find them in the lines below.
Important instructions
Start this with step number one urging you that it's best to on the laptop and modify its present name to a different one: update.zip. Up next: the gadget must be connected to the computer; use, for this purpose, the USB cord that comes in the deal with the Asus Nexus 7 and then, when you are done, move the update archive to the tablet's memory card.
The actions that are required for step number two are the following: switch the tablet off, then on right back again.
For step three you are asked this: select and keep pressed, at the same time, the keys labelled Power and Volume Up.
Step four will need you to follow the prompts that will appear after Fastboot menu and Start come on the display. Now simply tap on Volume Up; you should do this more than once.
[sc name="banner-jos"]Recovery should be there on the screen. When you see it, opt for it with the help of Power and see if there is any "?";
If yes, then hold down both Volume Up and Power for the sixth step and the Recovery menu will be there for you to use.
Opt for Update from SD card; choose the update.zip file.
Select this by pressing on Power and the process of installing the Android 4.2.2 JDQ39 OTA will commence. This will be followed by the Nexus 7 booting. The only action to perform now: go to Settings, tap on About phone and look for this update. Once you see that it's on the tablet, you can indulge in all the things it will soon bring to your attention.