Install ClockworkMod Recovery on Samsung Vibrant SGH-T959
Having a custom recovery tool such as ClockworkMod Recovery shouldn't be a hard thing to do. Especially since developers are kind enough to share the right procedure with gadget owners.
Such an example of kindness was offered when we discovered that we could install the CWM Recovery on our Samsung Galaxy S Vibrant SGH-T959. So we wrote today's tutorial to show you, too, how to do that. You aren't going to need to be a pro at such things, since everything is plain simple to deal with.
Requirements
Being able to install ClockworkMod Recovery is great in this day and age. Especially considering the fact that it is needed for a successful flashing of ROMs if you want such tools on your device, whatever model it is. OK, enough with the talking, let's jump right in the midst of our tutorial. But before we forget, take a look at what your phone must absolutely feature.
First, root the Vibrant model the way we showed you to in one of our past posts. After you are done with this requirement, the next one needs you to charge the phone fully (but only if you see it needs that). The final pre-requisite to keep in mind asks you to create a backup of the things you are going to need after the installation of the CWM Recovery.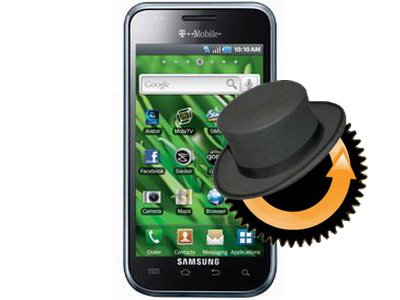 The moment you have been waiting for has now arrived. Learn how to install the ClockworkMod Recovery tool from the following guide.
Important instructions
The tutorial here debuts in the following manner: open your handset first, after that access Google Store then the ROM Manager app and then launch is. An app with the same name will appear on the display right after that.
For step number two you are made to select an option called the Flash ClockworkMod Recovery, then opt for the Vibrant option next up.
The third step needs the following from you: you will very soon be asked for superuser access on the touchscreen of your handset. You must allow it when prompted to do as such, because this will make the ROM Manager start to CWM Recovery installation process on your Vibrant.
Step number four is the final one we have for today; in it, you will need to reboot the handset after the installation of the CWM is at its ends.
The Samsung Vibrant SGH-T959 you own has ClockworkMod Recovery featured on it as of now. Turn it on and see what this means. A quick tip from us now: the ROM Manager application can be installed with the help of of the Google App Store, but be careful to use the desktop version, as well.