Update US Galaxy Note 10.1 GT-N8013 to Android 4.1.2 Jelly Bean (official OTA)
A couple of days ago we thought about writing a tutorial helping our readers install Android 4.1.2 Jelly Bean update on their US Samsung Galaxy Note 10.1 GT-N8013.
And then we found a custom ROM by the name of N8013UEUCMA3. This tool requires the owner of this smartphone to first get informed about certain pre-requisites. Which are these: create backups for the handset, for your messages and install USB drivers for your Windows-running laptop (32 bit and 64 bit version).
The part you've been waiting for is here. Below are the steps to follow so that your Galaxy Note 10.1 GT-N8013 (US version) gets an Android 4.1.2 Jelly Bean update.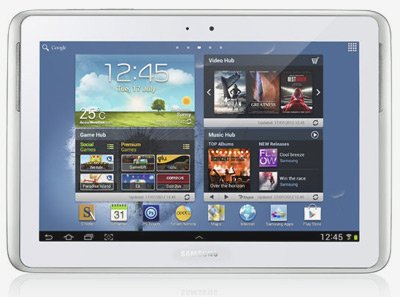 Important instructions
First step is this: download the Android 4.1.2 Jelly Bean UEUCMA3 firmware; you'll find it under the file name of KIES_HOME_ (you will see a long name here).
After it's downloaded, step two needs you to save it to your laptop and then grab a file called Odin3_v3.04.zip and save it on your comp. Now extract its content into a dedicated directory and then launch it.
The third step requires you to execute Odin and switch the smartphone off. Afterwards you should restart the device into Download mode. Here is how: keep selected the keys for Volume Down and Power, for about 5 seconds, at the same time; the moment you spot a screen with a warning in front of your eyes, you have to unselect the buttons and to Volume instead. Next up: connect the phone to your laptop with the help of the USB cord that comes with the Galaxy Note 10.1.
Step four is made of these actions: wait for ID:COM to become yellow and for ADDED to appear on-screen. Once you spot those, tap on PDA.
Step number 5: go to the folder that has the archives downloaded in the first step and find the KIES file (you will see a long name here). See whether the repartition is activated or not (must be inactivated). Tap on Start. This will debut the installation process.
For the sixth step you need to wait for the process to end, then for the phone to reboot.
After you see "PASS", step number 7 will ask you to have some patience until the Galaxy Note 10.1 N8013 restarts and boot normally.
If Odin refuse to install the update
But there is a problem which may arise along the way: the smartphone is blocked at the boot screen and Odin is not installing the update. Should it do that, follow these steps.
Number 1: switch the phone off and restart the tablet and enter in Recovery mode; for this you have to keep selected the buttons for Power and Volume Up.
Step 2: the screen will come to life; that's when you need to press only Power.
Step 3: the device will go into Recovery. You can now opt for Factory Reset/Wipe Data.
Step 4: the Wipe Data must be confirmed and then choose Go Back.
Final step: restart the tablet.