Update Galaxy Tab 2 7.0 P3100 to Jelly Bean 4.2.2 Xperience Custom ROM
We reserved, in this tutorial, an update to Jelly Bean 4.2.2 Xperience 2.1 custom ROM for your Galaxy Tab 2 7.0 P3100.
Having announced our theme for the latest guide you are reading, we shall now dedicate the following lines to the novelties such a tool possesses. So, before you get this upgrade, you should know that your Galaxy Tab 2 7.0 GT-P3100 will make sure you experience these apps and features: VPT Surround Modes, Sony's Album & Movies (among many other apps from them, including one called Power Management system that will make your tablet's battery last so much more), customization options, an enhanced general performance and so on.
Without dragging this on: your gadget shall offer all sorts of novelties that are courtesy of Sony (including the latter's user interface + home screen).
Requirements
Let's now talk about the requirements which will get you on the right track before the start of the update:
root your device via these instructions;
flash, on it, a custom recovery image from here;
have the Galaxy Tab 2 7.0 P3100 that is factory unlocked;
your tablet must have its USB Debugging turned on;
create backups of the data that you wish to protect before the upgrade process;
have a look at the tablet's battery unit and charge it if there's need for such a thing;
get USB drivers for your gadget's model from here and install them on your laptop or PC.
Your tablet is on its way to experience the Android 4.2.2 Jelly Bean soon. Just follow the steps we will deliver below and everything will go well.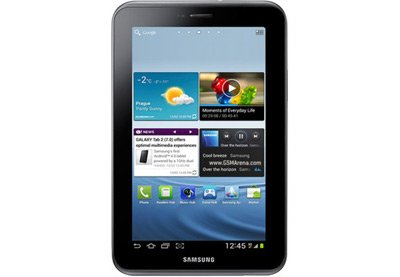 Instructions
First, keep in mind that you need to download the on your notebook and plug the tablet to the latter. Then go to where you have the upgrade file, take it from there and send it over to the tablet's SD card root.
Continue with the following step: power the gadget off. Follow this up by unplugging the tablet from your PC and then enter the tablet in Recovery Mode by powering it on first, then press + hold Volume Down and Power at the same time. Move on by proceeding to this step: opt for Factory Reset/Wipe Data.
After this full data wipe is done, you should do as follows: choose Wipe Cache Partition to operate a cache wipe of your tablet's system.
[sc name="banner-jos"]Then opt for Advanced from the device's recovery, choose Wipe Dalvik Cache and wait a bit. After that you will have to return to the tablet's Recovery Screen. Once you are there, you should choose this option: Install zip from SD card.
Next up: opt for Choose zip from SD card, go to the update file with the tablet's Volume buttons.
Then make sure you choose the Xperience_v2.1_p3100_release.zip custom ROM file with Power and then wait for a second screen to appear; when you see it, be sure to confirm the flashing of the aforementioned file. The installation of the update file should not take long.
After the flashing ends, you need to do this: go to Go Back. Then opt for the tablet restarting (which is in the Recovery Menu, to be exact) to reboot your Samsung P3100 into the upgrade file.