Best Android Launchers of 2013
Think of an Android Launcher as a way to customize a device's general feel. In other words: this is a tool whose role is to show you how you can make the OS and the user interface on your smartphone appealing to your unique taste.
Many users don't like what their gadgets come with from the factory, so they prefer to use dedicated launchers. In today's post we will mention some of the best Android Launchers for 2013.
Go Launcher EX
Go Launcher EX is the first example we will discuss today. This is one of the most loved interfaces out there thanks to the very wide array of options you can choose from to customize your OS experience.
You can opt for all kinds of icon packs, lock screen tweaks and so on. This tool's developers update it on a daily basis. If your phone or tablet uses Android 2.0 (or higher), the Go Launcher EX will be of great use. You can and enjoy its clean layout right away!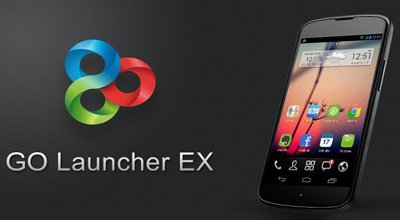 ADWLauncher EX
Here is our second pick for this post: ADWLauncher EX. If you're a newbie, you won't run into trouble while using this tool; if, however, you're a pro, you will discover all sorts of great stuff to use. This tool . It supports Android 1.6 – 4.1.
Apex
The third Android Launcher we stumbled across is called Apex. This one is as popular as the Go Launcher EX. Which shouldn't come as a surprise, considering its many great customization options for your Android Ice Cream Sandwich gadget. If you find a favorite pack of widgets, transitions and such, the Apex will install it on your device amazingly fast.
And, should you dislike an element or several, you are able to hide it/them. With this tool you can also lock the desktop. There are two versions: , the other – called Apex Launcher Pro – . The latter obviously comes with many more goodies, among them the possibility to simultaneously move multiple applications into a single directory.
HOLO
Fourth product from our 2013 list is HOLO Launcher. It works great with Android's Gingerbread, Jelly Bean, Froyo and ICS. This instrument is highly effective for those moments when you've grabbed a custom ROM and you need your handset's/tablet's old configuration back (thanks to its excellent restore and backup options). HOLO comes both and .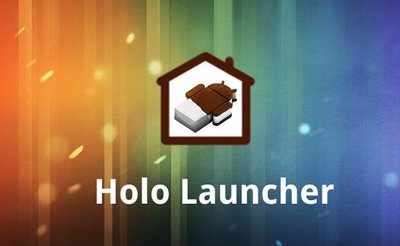 Nova
Fifth selection goes by the name of Nova Launcher. This is considered, along with the Go Launcher EX and the Apex, one of the best instruments for an Android device. Nova is only compatible with the Android 4.0 and later. Its strongest feature is its proprietary scrolling effects, improved with transparency.
This one joins the wide variety of customization options that . But if you want even more of that, you can labeled Nova Prime (for which you are offered various other benefits, such as unread count badges, multi-finger gestures and so on).
Nemus
[sc name="banner-jos"]
Nemus Launcher is our last pick. We selected this one because it doesn't consume as much of your gadget's battery as the others before it; and it's great for high-end devices. Also, it's the easiest one to use. The Android versions that it supports are from 2.1 onward.
Its selection of options and features that can customize your operating system is very generous. We will include here a new way of expansion for directories, available in the app drawer and the desktop, badge display where you can see missed text messages and calls and many more. You can download this product .
And that's a wrap on our best Android launchers for 2013.