How to Flash Android 4.1.2 XXANC2 on Galaxy S3 Mini GT-I8190
Galaxy S3 Mini GT-I8190 has been waiting for Android 4.1.2 Jelly Bean for quite a bit. This version is now available for Italy, so find out how you can enjoy it, too!
The official firmware for Italy (Vodafone) and Uzbekistan came out this month. The only smartphone that will receive it is the Galaxy S3 Mini GT-I8190. To update your device to this OS, you need to be partnered up with XXANC2. This new firmware doesn't work with a different handset; if used on another one, it will brick it.
Fortunately, you are able to upgrade the phone to the new OS with Samsung's KIES. But if you want to do this, the handset must have stock ROM beforehand. If it doesn't, our guide today will help with the update.
The novelties
If you are unaware of the advantages an update brings, we'll tell you all about them. The first list of goodies offers a fixed frame of 60 fps along with a new keyboard. You will afterwards get to use pop up play, extended Vsync timing as well as Google Now. The upgrade also translates into sync and connect email updates. There's more: triple buffering, group cast and mini apps. The last goodies: all share, automatic adjustment for the size of widgets, free style widget and touch anticipation.
Every update performed on a rooted device will result in certain damage. In the case of your phone, root access will be revoked. A second con of this upgrade: the phone's system partition will be deleted. Not to worry, though: the internal and external SD cards, as well as every important data on your handset, will be kept out of harm's way.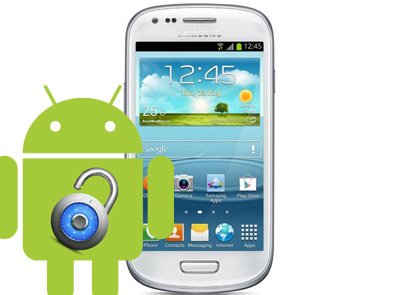 Prerequisites
We will now leave you with these requirements that you must follow:
don't forget to check battery levels on your phone and charge the latter if they're low;
use only a laptop that comes pre-installed with Windows;
the Galaxy S3 Mini GT-I8190 should have USB Debugging turned on;
turn off, on your smartphone, its security software;
turn off, on the laptop, the same programs;
download USB drivers for this particular handset on your laptop;
create backups to save the phone's content;
make a full NANDroid backup to use if you want to restore the device's old ROM.
Step by step instructions
On to the most important part of any guide.
You have to perform the following first step: download the Jelly Bean 4.1.2 XXANC2 for and on your laptop by going to this place. After the download of this first package, you must download a second one on the same device.
Its name is Odin v3.09 and you'll locate it here. They will have to be unzipped with WinRar (or any other unzipping tool you like to use). Odin v3.09.exe is one of the resulting files; open it on your notebook.
We now ask you to do this: boot the Galaxy S3 Mini GT-I8190 in Download Mode. To be successful, press and hold Home, Power and Volume Down at the same time, then stop once a boot message is there on the screen and press Volume Up next.
You can now go on and plug your handset to your notebook with the USB cable of your Galaxy S3 Mini GT-I8190. The second the Odin comes up with a sign in all-blue, you will have to move on to the next step.
According to this one, you should add the firmware file to the AP / PDA and tick Auto Reboot, then check F. Reset Time. Re-partition is one of the boxes which have to be left unchecked.
You will need to begin the flashing of the new firmware now. So look for "Start", then tap it. As soon as this specific option is tapped, the firmware will soon be installed on your smartphone. The whole process will take no more than 15 minutes.
[sc name="banner-jos"]The phone is going to alert you when the flashing's done. In short, it will display "Pass" and reboot afterwards. When this happens, you will be able to disconnect the handset from the notebook, tap Settings and About Phone, then enjoy the latest addition to your device: the Jelly Bean 4.1.2 XXANC2 official firmware!
If there are issues with the new OS, you should use the NANDroid backup file. The file is there to help restore the previous ROM if the new one doesn't rise up to expectations. The upgrade shall be revoked from your phone once that file is used.
We are here to answer questions if you leave them in our comment box!