How to Root Galaxy S3 CDMA SPH-L710
Galaxy S3 CDMA SPH-L710 is going to experience something brand new. It's called a rooting and you'll have all the detailed explanations on how to do it. Once root access is delivered on your smartphone, you're bound to end up very impressed with the device!
From the moment your Samsung SPH-L710 gets a taste of what a rooting means, you'll love it. The rooting method we agreed upon to use on your phone is SRSRoot. This dedicated app can be used free of charge. There are many more advantages to it than this. For example, it's powered by an SRS Server and it works with different Android versions.
This tutorial uses the following Build ID: IMM76D.L710VPALEN. You aren't, though, bound to this one. This software can work with many other Build IDs you might decide to use. The phone is powered by a dual-core 1.5 GHz CPU. The speed of this processor will greatly improve thanks to the help of the SRSRoot. Likewise, you will have plenty of customization possibilities. The battery's life will be improved, too, so that you can use your handset for longer periods of time.
The benefits of this procedure
Launched almost 2 years ago, your device sports Android 4.0.4. This OS variant won't be damaged; this tool, like we already said, accepts various versions of Android. The rooting delivers custom ROMs and root-only apps among many other novelties. The latter also consist of new features as well as admin and superuser permission.
Thankfully, the SRSRoot application is also the best way to unroot your handset. And it is available for many different brands. There are no risks of damaging your phone because of viruses; the rooting software used today is free of such issues. Also, it doesn't provide bloatware.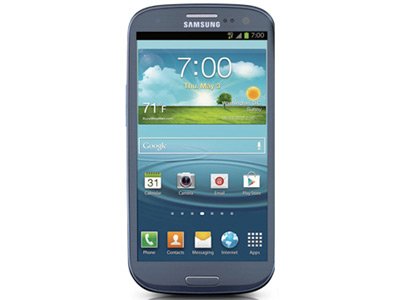 This method will, however, mean that your phone's warranty has to be revoked. If you are attracted by the idea of upgrading your smartphone, root access will be revoked as well.If you still want to have an upate, you will not lose the device's data or its internal / external SD cards.
Prerequisites
You must always root a device only after you're done with certain steps. They are needed in order to make sure that the procedure goes well. These requirements are as follows:
don't forget to generate a series of backups so that nothing bad happens to the phone's data;
the notebook you use for this rooting must have USB drivers downloaded and flashed on it from this location;
the smartphone needs to feature a fully charged battery;
your laptop has to have Windows as an OS;
a full NANDroid backup will be needed, too;
open the same on your laptop and deactivate them;
open your phone's security programs and then have them turned off.
Step by step instructions
You should begin the rooting with the following step: download the dedicated app on the notebook.
The download should be done like this: access this page and click on a download button on it. If you are done with the clicking, wait for the download to end. Then install the SRSRoot on your notebook.
Open it next, then tap Unknown Sources. To successfully do this, you must first locate this option. Which is why you need to tap Menu on the SPH-L710, then Settings. This option is under the Settings button.
Done with these steps? You have to continue by enabling USB Debugging afterwards.You can now do the following: if the previous option has been turned on, then proceed to the creation of a connection between your laptop and handset.
The USB cord which comes with your smartphone will work as the best way to establish the plugging. The devices will have been plugged correctly very soon. Wait for that, then move on to this step: tap Root Device (All Methods).
[sc name="banner-jos"]By tapping this, you will witness the beginning of the rooting process in a short while. Once the Galaxy S3 SPH-L710 contains root access, you'll need to perform just one more step.
The last action to be performed tells you to restart your phone. This is something which needs the aid of a certain option. Its name is Reboot System Now.
After the smartphone's restarted, you have to give it a try. If you end up disliking the root access, the same tool is going to help unroot the handset.
In case of worries during the procedure or after it, we have a comment box you can use.