How to Flash Android 4.1.2 ZCAMK1 on Galaxy Tab 3 7.0 SM-T211
Galaxy Tab 3 7.0 SM-T211 is a tablet in need of new features and other novelties to keep you on your toes. Which means that an upgrade is in order. And what can be better than the latest Android 4.1.2 brought to you via ZCAMK1? The new official firmware will land on your tablet if you follow the tutorial below!
The new ROM came out at the beginning of this month. The country targeted by the new firmware is China. The update will only be successful if you work with the Galaxy Tab 3 T211. Our tutorial isn't compatible with another tablet version. If you plan on using KIES for the upgrade, you can do that, particularly because there's an activated KIES logo on the ZCAMK1. Also, your gadget must be running a stock ROM for the KIES method.
The novelties
If you're using a rooted Galaxy Tab 3 7.0 SM-T211, there are two disadvantages you should know about: the root access shall be revoked and the system partition will end up deleted. Good news, however: you will get to keep your tablet's important data as well as its internal and external SD cards.
But the greatest advantages of an updated gadget are these: a fixed frame of 60 fps, group cast, Google Now, sync and connect email updates, all share, pop up play, extended Vsync timing, automatic adjustment for the size of widgets, a whole new keyboard to use in your daily chores, touch anticipation, mini apps, free style widget and triple buffering.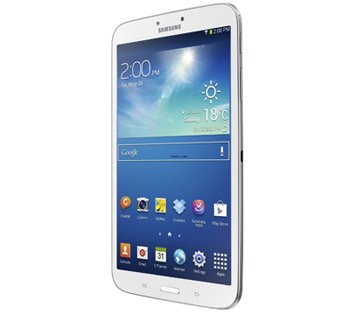 Requirements
Before the update steps are displayed, let's see what requirements you must go through for now:
charge your tablet's battery;
install USB drivers on your notebook (they must be fully compatible with the Galaxy Tab 3 7.0 SM-T211);
Windows is the only accepted operating system for today's guide;
the programs that protect your tablet and the laptop against threats must be disabled for this tutorial;
make a backup using this tutorial;
follow it up with a full NANDroid backup, generated with these instructions;
we suggest you turn, on your tablet, USB Debugging on.
Step by step instructions
If you've followed all of our pre-requisites, there's one more thing you must do: download Odin from this page and the Jelly Bean 4.1.2 ZCAMK1 ( you will find the China variant) on the notebook.
Now's the time to follow these guidelines which constitute the guide's first step: wait for the download of the 2 packages to be over, then extract them (with WinRar or WinZip) and boot the Galaxy Tab 3 7.0 SM-T211 into Download Mode.
This mode can be accessed only via these instructions: after you press and hold, simultaneously, Volume Down, Home and Power, wait for an Android logo and a warning triangle to pop up, then press Volume Up to be in the Download Mode at last.
Remember the Odin? Go to it and then open it as Admin on the notebook. Follow this up by plugging the tablet to the laptop. You will need the tablet's USB cord for this step.
Then, after you see a yellow ID:COM box and a message saying "Added!" on the screen, you will know that the connection was established so you can move on to the next task. But if the connection doesn't happen, you have to correct this by either re-installing, on your laptop, the USB drivers or by using a different USB port.
What we urge you to do next is as follows: tap BL next, select a file with BL in the name, click on AP, opt for a file with AP in the name, tap CP, opt for a file with CP in its name, tap CSC, choose a file which has CSC in the name, tap PIT and choose a file with an extension called .pit.
Now activate the boxes that have F. Reset Time, Auto Reboot and Re-partition next to them and tap "Start" to commence the flashing of the ZCAMK1. Wait a couple of minutes.
[sc name="banner-jos"]Next: the tablet is going to display "Pass" after it's done restarting. We suggest you unplug the gadget from the laptop after you witness that. What you can do next is this: go to Settings, click on About Tablet and play a bit with the new firmware.
If you end up disliking it a lot, you can change this by retrieving the previous ROM with the NANDroid backup file and revoking the update procedure as a result.
If you're looking for answers during or after the upgrade, you can use the comment field below.