How to Flash Jelly Bean 4.3 KEUFNB2 on Galaxy S4 SCH-I959
KEUENB2 isn't the only firmware that can upgrade your Galaxy S4 SCH-I959 to Android 4.3 JB. There's another firmware around and it works as well as the other one. If you don't like the one we used in our previous guide, find out how to install KEUFNB2 instead!
The KEUFNB2 also came out this month for China. And for the same carrier: Anycall. Also, you will see that the firmware has an activated KIES logo, enabling you to update the phone with KIES. Do that only if your Galaxy S4 I959 has stock ROM installed on it beforehand. If it doesn't, you can always use our tutorial; we don't ask for a stock ROM.
With that in mind, here is what you'll get in exchange for updating your phone to the new OS: new features and new ways to personalize the device. New apps will also be available, as will a better battery. Your handset won't have security problems to deal with.
If you use the Galaxy S4 SCH-I959 with our guide, you will update the phone easily. But if you have another smartphone you wish to upgrade with our guide, it won't work; your other device will be bricked.
Having the Android 4.3 Jelly Bean on your smartphone will damage it if there's root access on it. The damage will consist of the following: there won't be a system partition anymore and the root access we mentioned will be revoked. Even with these cons, the phone won't end up with deleted content or damaged internal / external SD cards.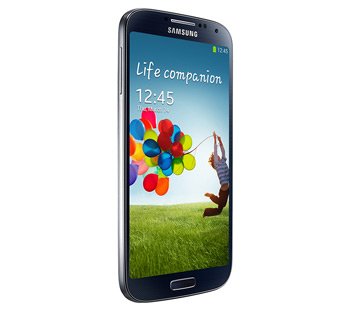 Prerequisites
The sort of requirements you need to look into is described below:
to save all of your phone's crucial data, make backups (including a full NANDroid backup, generated with this tutorial);
your notebook should have USB drivers for the handset on it, so go here to download them on your device;
Windows is the OS that must be installed on the laptop;
turn on USB Debugging;
charge your Galaxy S4 SCH-I959;
be sure there's no security program running on the handset and your laptop.
Step by step instructions
Now that you have a phone that's prepared for the update, let's see how the upgrade steps sound like.
Start by downloading, from this place, the Jelly Bean 4.3 KEUFNB2 for China on your notebook. Save it next. Then do this: go here and download, on the notebook, Odin v3.09. Save this file, too. Now feel free to use WinRar to unzip the files present on your laptop.
You should then look for the update file and Odin v3.09.exe, then do as follows: after you launch the Odin v3.09.exe, simultaneously press and hold some keys called Home, Power and Volume Down. Once a boot message appears, release the buttons and press Volume Up. You will end up in Download Mode soon.
Once your Galaxy S4 SCH-I959 is in the Download Mode, you should use the handset's personal USB cable. Which is needed in order to connect the smartphone to your laptop for the next step.
Odin will then begin to search for the handset; when it finds it, a sign will become blue and you will know that a connection was created at last.
Follow this up with a new step: add the firmware file to AP /PDA and move on by checking Auto Reboot and F. Reset Time one after the other. Leave the other boxes unchecked (should Re-partition be ticked, tick it off yourself). Now do this: tap "Start".
In the next couple of second you will witness the starting of a flashing phase. The new ROM will make its way on your phone. The procedure will need around 11 minutes. If the thing takes longer, redo the tutorial.
But if the installation ends after those 11 minutes are up, you should see, in a green background, this message: "Pass". When the handset reboots, remember to unplug it from your notebook next.

You are now left with this suggestion: open the new firmware on your phone. If you have no clue how to do that, take our lead: tap Settings on the device, then make sure About Phone is tapped next. Now launch the KEUFNB2 and that's that.
If the firmware feels alien, restore your phone's old ROM. Use, for this, the NANDroid backup file. But be warned: if you opt for a restoration of the former ROM, your phone's update will be revoked.
Do you have questions for us? Use the comment field below to post them.