Update Galaxy Nexus SPH-L700 LTE to CM 10.1.0 Stable Build custom ROM
Our plans for this tutorial include a certain Sprint Samsung Galaxy Nexus SPH-L700 LTE which we're sure is a favorite smartphone for many of you.
More specifically, we want this post to offer the correct steps that will end up installing CM 10.1.0 Stable Build Android 4.2.2-based ROM on the handset.
Requirements
Should your smartphone be unrooted, root it at once with a special guide on how to properly perform this procedure. Once your device is rooted, you should consider these requirements: find a custom recovery image after you've rooted the phone (we will be using the one called ClockworkMod Recovery – or CWM Recovery in short), make sure your model is not factory locked and make as many backups as you want (include the creation of a complete NANDroid backup, as well, because if you do you will be able to retrieve the old ROM should the tutorial go awry).
You need to also make a backup of every single app that is on your handset (use a special app you will find on Google Play Store) and charge the battery of the smartphone (it if isn't already). The last requirement we ask of you to consider is this one: go to your phone's Developer Options and be sure to turn on the option called USB Debugging.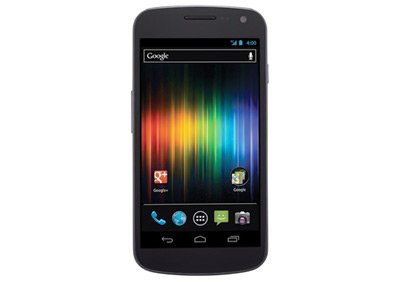 Don't use this guide if you don't know how to deal with the procedure we will describe in the following paragraphs. But, if you really want the CM 10.1.0 Stable Build on your Sprint Galaxy Nexus L700, ask for professional help.
How to flash CyanogenMod 10.1.0 on Sprint Galaxy Nexus
Once everything is in order and you kept track of those pre-requisites, you can start our tutorial. The first action you have to comply with is this: download the (file name: cm-10.1.0-toroplus.zip) and then Gapps archive from this page on your PC. The content of both zip files doesn't need to be unzipped.
The actions which should come up next need the following from you: plug the phone to the laptop, then copy paste the Gapps zip together with the CyanogenMod archive from the comp to the smartphone's own SD card root; now unplug the handset from the other device and turn the SPH-L700 off.
After the phone has reached Recovery Mode, you need to choose the following option: Backup & Restore.
After you just did the previous action, you should afterwards make a NANDroid backup (only if you didn't do that for our requirements) and then choose Factory reset/Wipe data. Confirm the latter, then opt for Install zip from memory card and for Choose zip from memory card.
Do the following: after you have spotted the CM 10.1.0 Stable zip ROM file, you have to flash it by first confirming this decision, then proceed to flashing the Gapps by opting for Choose zip from memory card once the other file is on the phone.
[sc name="banner-jos"]Wait once more, then go back to the handset's Recovery Screen and choose the phone's restarting option. When you are in Recovery Screen, you need to access your Google Account. The CM 10.1.0 Stable Build custom ROM based on the Jelly Bean 4.2.2 operating system belongs to your Sprint Galaxy Nexus SPH-L700 now.
NOTE: The L700 can encounter issues after it boots. For instance, it may require more than 5 minutes to boot into the necessary ROM. To take care of this, you should switch it off first and then repeat the guide. If the phone cannot get out of a boot loop, repeat the solution in this paragraph and things will be alright again in no time at all!