Update Sony Xperia T LT30p with 9.1.A.0.489 Jelly Bean 4.1.2 Firmware
Sony Xperia T LT30p is very easy to update, with the aid of official firmware, to Android 4.1.2. Our job today is to provide you with the best way to achieve this feat.
And, should everything go well, your phone won't lose its warranty at the end of our tutorial. So best proceed with care if you don't want anything bad to happen. And by "with care" we mean this: you must abide by some requirements and some steps demonstrated below.
Requirements
The pre-requisites are as follows: turn off, on your smartphone, MTP Mode (enable the mode called MSC instead by accessing Settings, choosing Xperia, tapping on Connectivity, opting for USB Connection Mode and choosing the mode we mentioned), enable USB debugging on the Xperia T LT30p, flash USB Drivers for this model on your laptop, create backups that must include the important data on your handset and charge its battery when you're done.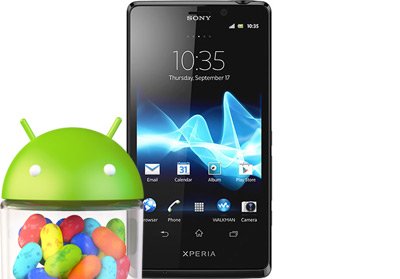 Important instructions
For the next stage of our guide we've prepared the steps that play a major role in updating your device to the Android 4.1.2 Jelly Bean. Open your comp for step one; now download, on it, the following two files: and archive. After the two are installed on your laptop, you will have to complete these tasks: switch the Xperia T LT30p off, then send the .ftf file to a folder. Give the latter the name of LT30p Firmware. Now go to the place where the Flashtool is installed and launch it.
Click on Thunder; this is a symbol you will find in the tool's top left section. Choose Flashmode, opt for OK, then end it all by clicking on "…" when you see a popup with a firmware selection option on the touchscreen.
After these operations you need to choose the path so that the firmware file is picked up by the phone. Now press Volume Up, while the handset is turned off, and simultaneously plug the phone and the laptop together.
Step four will tell you to wait for the update to begin; which will happen as soon as you spot a Blue LED Glow on the handset. After few minutes have passed, the firmware will have been updated on your Xperia T LT30p at long last.
[sc name="banner-jos"]At the end of all of this, the smartphone is going to boot, so wait for that to happen. When you notice it's all over, you can see for yourself whether or not the phone is sporting the Android 4.1.2 Jelly Bean version. Here is how: go to Settings, tap on About Phone, then opt for Build Number. You should spot the Android 4.1.2 9.1.A.0.489 firmware on the device.
After making sure everything is alright, you can start enjoying all the benefits of the update. However, should you notice something wrong during the tutorial, like an infinite boot loop sequence, you can take care of it like this: power the smartphone off and go to step one of this guide. Now repeat everything all over again and the issue will be solved quickly.