Install CM11 Beta KitKat 4.4 Custom Firmware on Galaxy Tab 2 7.0 P3110
Galaxy Tab 2 7.0 P3110 has so much more to offer than what you think it can. And the tool with which you will see what we mean is CyanogenMod 11 beta KitKat 4.4 custom firmware.
CM custom firmwares are widely known for what they can bring on a gadget, be it a smartphone or a tablet. This new version is another great example of this.
And, to further our point, we will tell you what an update to this tool can offer on a long term: CM11 KitKat based firmware to your tablet, all of the features and whatnot present on the new firmware, innumerable ways to get your tablet customized in a way that you approve of and like, the possibility to enjoy a battery whose life lasts more, new features to experiment with and many other goodies that you will discover after the update.
The performance of your gadget is going to make the most of the CM11 Android 4.4 Experimental custom firmware. Also, you can get many custom ROMs for your Galaxy Tab 2 7.0 P3110.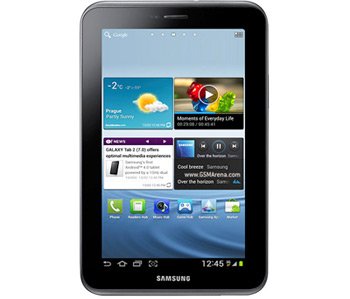 Requirements
To be able to see what your tablet can do with this tool, you should now consider the following requirements:
locate a rooting guide for your device and use it well;
find a custom recovery to flash on your tablet;
create lots of backups that will save the data on your gadget;
look at the tablet's battery and, if you see it's almost empty, charge it until it's not anymore;
use the Galaxy Tab 2 7.0 P3110 which has its factory unlocked;
enable, on your tablet, the option otherwise known as USB Debugging;
look for those USB drivers that work with your gadget and flash them on your laptop or computer.
Instructions
The tutorial we promised a short while back is now yours for the taking.
To make it go smoothly, you should first on the notebook or PC you have near you: cm-11-20131114-UNOFFICIAL-p3110.zip. Once it's located where we advised you to, you have to take your tablet and make sure it's plugged to your laptop with the USB cord that comes with your tablet.
The next to do is this: take the file from the comp and send it to the tablet's SD card root, then power the gadget off. After it's not connected to the laptop any longer, you should do this: boot it in the mode called Recovery by powering it on while pressing and simultaneously holding Volume Down and Power.
After you choose Factory Reset/Wipe Data, you have to wait for the tablet's full data to be wiped. After that you will have to opt for Wipe Cache Partition, have patience till the wipe of the device's cache is finished and then select, from the Recovery, the option named "Advanced"; now choose Wipe Dalvik Cache and your tablet's Dalvik cache will also get erased.
Once all of these three tasks are done, you need to be back in the tablet's Recovery Screen. Once you are in that place, you have to do this: choose Install zip from SD card along with Choose zip from SD card and then find the update file with the Volume buttons.
[sc name="banner-jos"]You will have to opt for this file, so use "Power" to complete this task, then confirm the flashing of the Android 4.4 KitKat CM11 beta custom firmware. The installation will take little to end, so wait.
Once you are done waiting, you can opt for +++Go Back+++.
After that, you must do the following: choose, from your tablet's Recovery Menu, the option that restarts the tablet. The Galaxy Tab 2 7.0 P3110 will, as a consequence, restart into the update file. Which means that you've successfully completed our tutorial.
After you are done with this guide, you can test out the upgrade firmware and see if you like it!