How to root LG Optimus GT540
We have come across many users of LG Optimus GT540 who wanted to know the correct way to root their phone. If you are one of them, you can find the answer to your question in this post.
First off: the procedure is in no way hard to perform, no matter how much of a newbie you are. But, even if it's not a very difficult process to operate and basically everyone can do it if they want, you should prepare yourself for the following situation: your Optimus GT540 is going to see its warranty get void once the rooting phase nears its completion. So what can be done in this case or is there anything you should do to get it back? The answer to the question(s): unroot your Optimus GT540.
So, keeping in mind that there are countless solutions online which will make sure that the warranty is restored on your device as quickly as possible, you should now look below to see which steps you need to follow in order to root your handset and enjoy the many benefits such a process will bring afterwards.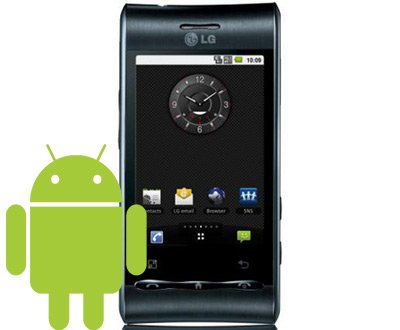 Important instructions
The first step requires the owner of the LG Optimus GT540 to open Dialler so that he or she can call 3845#*540#. Then you will be asked to wait till you see a couple of options shown on the display of your phone.
Step two needs you to opt for Module Test, then choose the option called Stability Test.
When you are done with the previous step, the third one should take the following route: choose something called Enable Root Permission and, when the device prompts you to enter a password, do it. The password in question is this one :SWIFT::GT540:
Step number four is the one to come next and it tells you that you will need to wait till the smartphone has its root access activated. After that you should reboot the Optimus GT540 to continue the tutorial.
As soon as the booting phase ends, you will be required to go to Google Play for this step.
When you are in that place at last, the next step, which is the sixth and final one, will ask you to install an app that goes by the name of Superuser. Which means that the rooting of your LG Optimus GT540 was completed in a successful manner and you can now sit back, relax and enjoy your phone to the max.
After your LG Optimus GT540 is finally rooted, you will find that it's very easy to install things such as the custom ROM (or ROMs) you've always wanted, root-only apps and so on. So go on and experience all of that right now!