How to Root Samsung Galaxy Pro GT-B7510
Samsung Galaxy Pro GT-B7510 is our smartphone for this "How to" guide. If you are prepared to customize your device from now on, you have to root it so that you can enjoy many different tools for the aforementioned customization. So let's get this tutorial started!
Requirements
And we will first talk about requirements. They are as follows: use a laptop that runs Windows, take every data that is important to you on your smartphone and make a backup of it, find USB Drivers that were created for this device and flash them on your computer and see whether or not the battery of the Galaxy Pro B7510 needs a full charge and charge it if it needs it.
After the pre-requisites above are all performed as shown, you have to mind the following warning: once you proceed with this rooting guide, you have to know that the device's warranty is going to miss in action soon after you complete all of our steps. But if you need the warranty back on your handset, you should be aware that there is a way to have that happen: follow our guide on how to best unroot your Galaxy Pro B7510. So proceed with care and only if you thought things through several times, even if you can restore the warranty.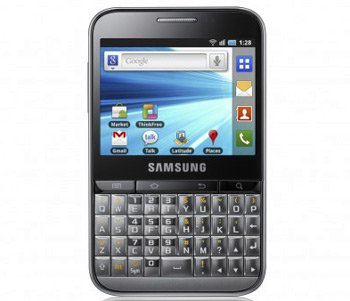 After giving it a thought or more, you need to follow the upcoming steps for a successful rooting operation. Here is what is asked of you.
Important instructions
Step one starts today's guide with this request: online; after you save it on the desktop of your laptop, take the files out of this archive with a tool and make sure they are featured on the comp's desktop, as well.
The step with number two will come next and tell you to do the following: find USB debugging and make sure to enable it as soon as possible. The correct way to perform this task is this: go to your phone's Menu, tap on Settings, click on Applications and then on Development, then find a box which is usually next to the option you have to turn on; now that you've spotted the box, check it and you're done.
[sc name="banner-jos"]Next step is the third one; according to it, you should plug the handset to the laptop by way of the smartphone's USB cable. When the devices show signs that they are connected to each other the correct way, you have to double-click on the SuperOneClick file.
For the next step, the fourth, you must open the app and then click Root in it afterwards.
Step five: watch as the Galaxy Pro GT-B7510 commences to root. As soon as you see that the phone asks you to flash BusyBox, click Yes and have patience till it gets installed on the handset. Now everything should be alright and you will be able to install root-only applications any time you wish. In turn, these apps are going to help brings all sorts of customization on your Galaxy Pro GT-B7510.