How to Install Android 4.0.4 VJANC1 on Galaxy Pocket Plus Duos GT-S5303B
Galaxy Pocket Plus Dual GT-S5303B gets treated to Android 4.0.4 ICS and its full array of features at last. Use the steps in this guide to update your device to this operating system.
The new VJANC1 official firmware is only meant for the Galaxy Pocket Plus Duos GT-S5303B. To upgrade another smartphone to the Android 4.0.4 Ice Cream Sandwich, you'll need a different tutorial. For this one, use the model we recommended. Another one will be bricked. Also, remember that Brazil (TIM) is the only country (so far) to receive the new firmware this month.
The novelties
Your handset is going to end up with numerous goodies thanks to the new OS. Among them you'll discover new ways to improve your phone's security. The new OS is also packed with better phone number recognition and new features. Other new stuff is a better camera and superior screen rotation.
When the new firmware's installed on a Samsung S5303B with root access, cons will come out. You will no longer be able to use your device's system partition, nor its root access. The first of them will be deleted; the second is going to become revoked. Fortunately, your rooted phone won't see its internal and external SD cards disappear. Other good news: important data will not be deleted from the smartphone.
The VJANC1 doesn't sport an activated KIES logo. In this case, you won't be allowed to use KIES as upgrade means. Only OTA and this tutorial act as update options. Stock ROM is needed should you consider using the OTA version. Our guide works without this ROM.
Prerequisites
You have to turn your attention to the requirements below:
to keep the data on your smartphone safe, make backups;
create, next, a full NANDroid backup;
the phone must have a fully charged battery;
disable, on it, the security software which protects it against security threats;
disable, on the laptop, those security programs it uses;
USB Debugging needs to be turned on;
download, from here, USB drivers on your notebook;
make sure only Windows is installed on your laptop.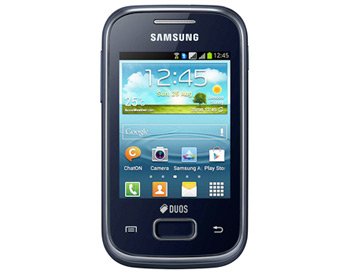 Step by step instructions
The Android 4.0.4 ICS VJANC1 official firmware for Brazil and Odin v3.09 are the packages which your laptop needs for the update. Download them on it, then save them and use an unzipping tool to extract them. WinRar or 7Zip can be used here. After the unzipping is completed, Odin v3.09.exe and other files will appear.
Open this file on the laptop. After that, boot the smartphone in Download Mode by following these steps: simultaneously press and hold Home, Power and Volume Down, wait for the screen to contain a boot message, then press Volume Up.
Once the device has restarted in the previous mode, establish a connection between your laptop and phone. To make this happen smoothly, the handset's USB cable should be employed. The moment Odin has a blue sign to display on-screen, a connection will have been created.
After it has, add the firmware file to AP / PDA and be sure to check Auto Reboot. After checking this box, uncheck the one called Re-partition. Move on by checking F. Reset Time and clicking on "Start". After tapping this option, you'll have to wait for the installation of the Android 4.0.4 VJANC1 to begin.
When the flashing ends, the Galaxy Pocket Plus Dual GT-S5303B is going to notify you with a "PASS" message. After doing that, the phone shall restart. Allow it to do both of these things before performing the last step. Once a couple of minutes are over, unplug the notebook and the smartphone from each other.
For this disconnection to come true, our advice is to take the USB cord out. You're now done with the procedure. Just one more thing: to open the firmware you just installed, several actions are required.

The first of them: tap Phone. The second one: tap About Phone. After a few minutes, the new OS will appear on your handset.
Get a taste of it for a bit. If you don't find it useful, the phone's old ROM can be brought back. Earlier, we told you to create a full NANDroid backup file. Restore the previous ROM with the NANDroid backup file which resulted from that procedure. Unfortunately, the update is going to be revoked.
Do you have questions for us? Leave them in the comment box below!