How to Flash Android 4.3 ZNUANC1 on Galaxy Note 3 Neo SM-N7506V
Galaxy Note 3 Neo SM-N7506V won't be limited to its present performance, apps and so on. On the contrary, it will receive stuff you've always wanted to try out. Stuff related to Android 4.3 JB. In case you're after this particular OS variant, be sure to stay around!
The Android 4.3 Jelly Bean as it is improves many smartphone and tablet models thanks to its goodies. Your Galaxy Note 3 Neo TD-LTE SM-N7506V is the latest to enjoy it. The new ZNUANC1 for China was released last month. Use only this smartphone for the firmware; if you're not using this model, you'll be in trouble. The new firmware can brick your device if it's not the one it was launched for.
Moving on, here's what should be said if you own a rooted device. The ZNUANC1 is able to erase the phone's system partition. It can also revoke root access. But it can't and won't delete important data or the handset's internal / external SD cards.
Since the firmware that just came out for your country has no activated KIES logo, OTA can be an alternative. To use this update method, stock ROM is required. If your smartphone doesn't come with one, our tutorial can be used.
The Galaxy Note 3 Neo SM-N7506V with Jelly Bean 4.3 won't be hindered by bugs. Instead, your phone's headed for new apps, new features and a whole load of customization possibilities. With this OS on-board, you get a completely improved battery life.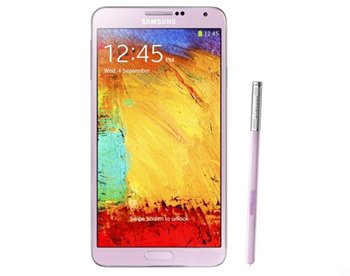 Prerequisites
If you're using the smartphone we mentioned and want to know how pre-requisites look like, here you go:
a series of backups have to be created so that no data is lost from your phone;
create a full NANDroid backup to be able to get the old ROM back if you don't like the new firmware;
charge the handset's battery unit;
your notebook must have Windows pre-installed;
turn off, on both the handset and your notebook, the security programs pre-installed on them;
there are USB drivers that work only with the Samsung SM-N7506V;
download them on your laptop;
USB Debugging, an option inside the smartphone, has to be activated.
Step by step instructions
To upgrade your phone, here's the first step: download Odin v3.09 from this page and the on the notebook. Since the packages are on it now, unzip them there with 7Zip. The next thing you'll have to do is open Odin v3.09.exe on the laptop and afterwards enter the smartphone in this mode: Download.
To restart the device in the Download Mode, you should press and hold Home, Power and Volume Down at the same time for a boot message to pop up. When it comes up on the screen, you have to press Volume Up.
The notebook has to be in a connection with your handset. This can only happen with the smartphone's USB cord. The Odin will, after you do that, look for the handset. After a short while it will locate it, at which moment it will have a blue sign to show you. After it's done with the plugging, several things have to be done.
The first of them: add the firmware file to AP / PDA. For the second task you have to do as such: check F. Reset Time and uncheck Re-partition. When done, Auto Reboot needs to be checked, as well. The phone can now receive the ZNUANC1 firmware. Its installation must be achieved like this: tap Start.
Now wait. After around 10-15 minutes have gone by, the N7506V will have, on its touchscreen, this message: "Pass". Make sure you unplug it from your notebook as soon as it reboots. To make sure the two are disconnected, take the USB cord out from them.
[sc name="banner-jos"]To have a go at the upgrade firmware and launch the Android 4.3 Jelly Bean, you can do the following. Tap Settings and then tap About Phone. As soon as the new OS is launched, test its features, apps and such.
If they don't feel as great as the phone's old ROM used to, you can restore the latter if you want.
Before you do that, though, you have to know the following: the upgrade will be revoked. To get that old ROM restored, use the NANDroid backup file.
If there are questions you need to ask about the update, we have a comment section under this post.