How to Root LG Optimus G E975
LG Optimus G E975 will be at its best once you get it rooted. If that's what you're planning for your device, then learn how to install a special app that will do the work for you!
If you have a bit of time to waste with your phone, you should try and root it. Our guide has a great tool for this procedure. The same tool will also gladly unroot the handset. But it won't do only that; the method we have in mind comes with many types of improvement tweaks and other goodies.
In order to enjoy the benefits we just mentioned, your handset needs to feature SRSRoot. This dedicated app works with all of the brands on the market. If your phone is already sporting an Android 4.1.2 Jelly Bean OS, don't despair: the SRSRoot won't delete it after it's done its job. This rooting material is compatible with different Build IDs, too. The one used for this procedure is JZO54K.
A rooting means a lot for how the phone's CPU acts. In other words: the root access helps it deliver a faster performance. Your LG Optimus G E975 has a quad-core 1.5 GHz Krai CPU.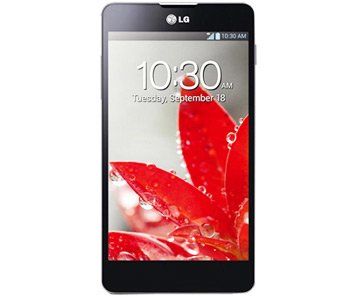 The benefits of this procedure
The smartphone came out almost two years ago. It is also known under these names: LG Optimus G E973, LG Optimus G E971 and LG-F180. As soon as it is rooted, your model will sport superuser and admin permission together with new features. Powered by an SRS Server, the app allows you to enjoy various customization solutions. There will also be many ways to enjoy better battery life.
The SRSRoot is a dedicated app which delivers root-only apps and custom ROMs. With root access, you won't have to worry about bloatware. This software also means zero problems from different security threats.
If you also want an upgrade for the LG Optimus G, you can use another firmware. But by doing this, you'll see that the root access gets revoked. Fortunately, the internal / external SD cards will never be damaged in the process. Neither will any data of importance. But the system partition will end up erased from your handset.
What will happen after your phone gets rooted is this: the warranty will be revoked.
Prerequisites
The requirements you must perform now are detailed below:
you must provide a means of protecting the crucial data on your phone by creating some backups;
a full NANDroid backup has to be created, too;
your laptop should include USB drivers fit for the snartphone, which means you should go here and get them;
your handset will need to run a fully charged battery;
your laptop's operating system version must only be Windows;
be sure to launch, on the phone, its security software;
after it's launched, deactivate it;
open the security programs on your laptop and turn them off as soon as possible.
Step by step instructions
This is the most important part of any rooting guide. It has the steps that bring the root access on your device.
Off we go with the first step. You need to download the SRSRoot on your laptop. Go here, click on a download button which is right there, then wait for the completion of that download. It will end in a couple of minutes tops.
That app will have to be installed on the laptop. When you open it there, you have to click on the following option: Unknown Sources. The place where you'll find this option is this: under the Settings key.
Remember the USB Debugging that you had to turn on? If you haven't done it while performing the pre-requisites, turn it on while you're at this stage.
[sc name="banner-jos"]Now ensure a plugging between the laptop and your LG Optimus G E975. A connection is always helped by the device's useful USB cable. The two will enter said plugging in a very short while. When it's generated, you can begin the rooting.
Start the process via this action: tap Root Device (All Methods). When you are done with this, wait until about 13 minutes are over. That's how much you'll usually have to wait for the rooting to finish. In case you see that the rooting isn't completed after the time's up, consider redoing the steps.
Reboot the LG Optimus G E975 when it's finally rooted. This needs to happen via the following task: tap Reboot System Now. When done with this part, take your time enjoying the rooting goodies.
You can unroot the smartphone with the same dedicated app.
For issues, use the comment box below.