Update HTC Desire HD with Blackout Incredible Android 4.0.4 ICS Custom ROM
HTC Desire HD can be paired up with Android 4.0.4 ICS via Blackout Incredible custom firmware. If you throw a glance at this tutorial, you will find out how.
Besides the operating system that will be flashed on your phone, you can also enjoy the likes of a fixed button backlight, added mods, better battery and overall performance and many other superb features.
Requirements
To gain access to what benefits await you if you install the firmware, you should own a Desire HD which is rooted (and has a custom recovery image flashed) and whose bootloader is unlocked, configure both Fastboot and ADB on your laptop, install USB Drivers for it on the same device, charge the battery, turn on USB debugging and make backups via our tutorials.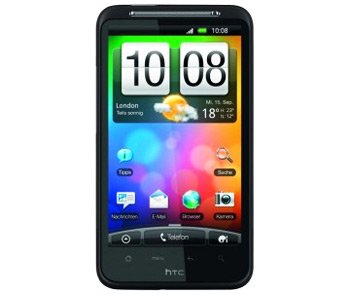 The turn has now come for the steps which will install the Blackout Incredible custom firmware on your device.
Important instructions
The step to start it all is step number 1: download on your laptop, extract a file called boot.img and then plug the Desire HD to the computer.
Move the Android 4.0.4 ROM archive to the memory card root of the handset, then move the boot.img file to a directory known as android-sdk-windowsplatform-tools. Having transferred these files to their respective locations, power the smartphone off and then enter it in Bootloader Mode like this: power the phone on while simultaneously pressing + holding Power and Volume Down.
The next step, the third, will need you to go to the android-sdk-windowsplatform-tools directory that is on your laptop.
Once there, launch Command Line in Windows.
For step five you have to enter
fastboot flash boot boot.img
Now press Enter. Next: type in
fastboot reboot
and then press Enter, as well.
Step six will need you to follow some guidelines which are bound to appear after you do the previous actions.
Choose Bootloader, go to Recovery and afterwards opt for Factory Reset/Wipe Data with the aid of the Power key; the Desire HD will start operating a full data wipe, after which you should choose Wipe Cache Partition so that the smartphone can initiate a full cache wipe after the previous operation ends.
[sc name="banner-jos"]Now here is step number eight telling you that it's also indicated to opt for Wipe Dalvik Cache from the "Advanced" setting in your phone's CWM Recovery menu. Once the wipe of the phone's Dalvik cache is performed, you have to return to the main recovery screen, choose Install zip from SD card, then opt for Choose zip from SD card.
Step nine will require the following from you: choose the Android 4.0.4 ROM zip file we've been mentioning here (use Power to do that), confirm the flashing, then wait for the latter to complete successfully. Go to +++++Go Back+++++.
When you are in the device's Recovery Menu, look for the system restarting and choose this option to have the Desire HD reboot into the Android 4.0.4 ICS operating system.
Your HTC Desire HD was helped by the Blackout Incredible custom ROM to experience a whole new life.