Install ClockworkMod Recovery on LG Enlighten
We've been asked many times before about LG's Enlighten smartphone, its pros, cons and how to install ClockworkMod Recovery on it (among other things). So we thought of compiling all the necessary steps for this process in the form of a tutorial that shouldn't be too hard to follow once started. And once your device goes through this installation, you will notice just how neat the whole user experience becomes.
Requirements
It may sound like a piece of cake, but there is one thing you have to take into consideration: the LG Enlighten must be already rooted. This is necessary because is one of the requirements for a successful ClockworkMod Recovery installation. There is a guide on how to do it on our site. Second, you have to keep in mind that the moment you install this tool, which is an unofficial one, you may experience issues with your smartphone. They aren't tragic, though. Then you need to download a couple of files. One of them is called and the other is labeled . They are both online for you to grab when you want to.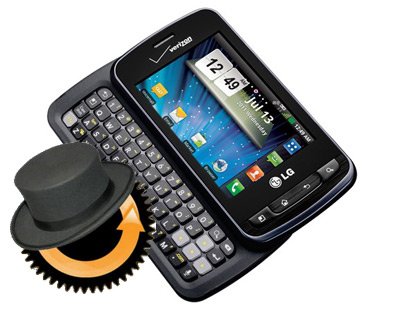 In the following paragraph you will see the required steps for the installation of the ClockworkMod Recovery on your LG Enlighten.
Important instructions
Step number one tells you to move the downloaded archived to a dedicated folder on the desktop, then unzip the archives from the Fastboot in the same folder as before.
Step 2: perform a connection between the smartphone and your PC using a compatible USB cord.
The third step advises you to move the Recovery Image file to the smartphone's memory card, choosing the root. At the end of the process you must disconnect the phone from PC.
Step number 4 requires you to start the USB debugging mode; this is achieved by going to the smartphone's Menu, then clicking on Settings, choosing Applications then Development and then finally opting for USB debugging.
The following step, number 5, needs you to perform once again a connection between the PC and the phone. When everything is OK you must start the Command line using the Start > Cmd method.
For step 6 you have to select the option called Open command window here and then introduce these commands via the Command line (be careful to hit Enter line by line):


adb shell su

cd /sdcard

flash_image recovery /sdcard/recovery-cwm-test.img

Step 8 asks you to introduce these commands when the flashing procedure is over


exit adb reboot recovery :
You will then have to wait till the phone restart into the CWM Recovery. And with that, the ClockworkMod Recovery tool is now installed on the LG Enlighten.