How to root LG Enlighten
When LG announced that they would be releasing a new smartphone on the market, all the users who prefer having a QWERTY keypad on their Android smartphones went into a frenzy.
Because such a phone is ideal if you wish to send text messages every single day and you want to type them with the help of a QWERTY keypad. Which is known to make the process faster.
And which offers support for Android as an added bonus. People were also happy because, well, up until then the only manufacturer who created such devices was Nokia.
Requirements
After the news wore off, owners of the LG Enlighten wanted to be taught how to root it. Once you root a gadget, you can play with it in a different, improved way. The tutorial you are going to be introduced to in a couple of minutes contains all the steps that will have your own LG Enlighten go through that procedure. All you need to do is follow them without fail.
But to root your handset, the first requirement is to have a laptop which ships with Windows. Afterwards you need to install Fastboot and Root Package on it.
The next thing to install are drivers, but they need to go on the comp you use for this guide (if they aren't already featured). Also: your smartphone is going to lose its warranty as a consequence of you rooting it. But it will gain it back with the right tools.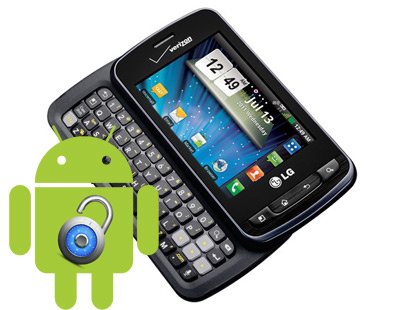 Important instructions
Here we go. To root the LG Enlighten, the first step of our tutorial tells you to send the and the archive to a dedicated folder. Next: unzip the copied files extract files to that folder.
For step two you need to start the USB debugging mode; which is very easy to do: just access the Menu > Settings > Applications > Development, then check the box marked USB debugging. When you're done with this, perform a connection between the PC and the phone with the help of the usual method: the phone's USB cord.
Step number 3 needs you to setup the connection mode: you must choose the Internet Connection option. Not sure how to do this? Start the Notification bar and choose Internet Connection. Now execute the run.bat file via the double click method.
For the fourth step just wait until the phone goes into its rooting phase and finishes it. It will all take very little.
After your LG Enlighten is rooted, you can enjoy the new SU binaires and Superuser application that have been thrown into the mix for your entertainment. If you decide to unroot it, you can use this guide.