Install Jelly Bean 4.3.1 United Basics Custom ROM on Galaxy S2 SGH-T989
Galaxy S2 SGH-T989 is going to make very good team with a custom ROM called Android 4.3.1 United Basics Jelly Bean. This tutorial shall let you know about the process which will bring the upgrade in a smooth and successful way.
Requirements
If you haven't followed a tutorial so far, you should know that every update needs some pre-requisites first. Find them below:
So that was all about our pre-requisites. The tutorial is now very close to its beginning.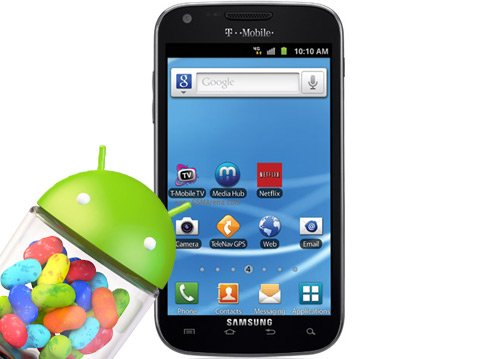 Instructions
The first action you as owner of the phone is the following: download the (file name: United_Basics_v1.0.zip) on your laptop. Then wait a bit until the latter is saved on your device before you plug the phone to the laptop.
Once the connection has been made, you can move on by copying the update file and pasting it to the handset's pre-installed SD card root.
As of now, you should continue with these tasks: after switching your handset off, you should disconnect it from the laptop and enter it in Recovery Mode. The latter needs to be gotten into as shown now: switch the Galaxy S2 SGH-T989 on while at the same time pressing and simultaneously holding Volume Up, Home and Power.
For the next few minutes you should do as follows: prepare for a full data wipe and a cache partition one by choosing, in this order, Factory Reset/Wipe Data and Wipe Cache Partition.
While we are here, you should also make sure to erase the phone's dalvik cache like this: go to Advanced and opt for Wipe Dalvik Cache.
Once this part is done, you can move on to the next stage which includes these guidelines: return to the device's Recovery screen, opt for Install zip from SD card and then for another option labelled Choose zip from SD card. Then, via the keys for Volume, remember to go to the update tool and choose it with Power; after that it's recommended to confirm the flashing of the new ROM zip file.
[sc name="banner-jos"]The installation of this file is going to debut in a matter of seconds, so wait until that happens and until the file is on the smartphone at last.
Now, since the necessary tool is on the latter, do this: go to +++Go Back+++, go to the recovery menu, restart the Galaxy S2 T989 via the appropriate option from there and then dedicate your time on experiencing your newly upgraded phone.
The new Jelly Bean 4.3.1 United Basics custom firmware is a tool that is known to offer stability, great customization options, better performance, no bloatware, longer battery life and so on. New features are also included in the mix. So waste no time and take full advantage of the new firmware!