How to Install KitKat 4.4.2 VLUFNF1 on Galaxy S3 SGH-T999V Black Edition
A Galaxy S3 SGH-T999V Black Edition with an update is a much superior phone performance-wise and not only. We are going to deliver a tutorial which will help loads with the procedure. It's all detailed in this post.
Canadian owners of the Samsung SGH-T999V have something to look forward to. Their smartphone's about to sport this official firmware: Android 4.4.2 VLUFNF1. This tool came out this June for the following carriers: Videotron, Mobilicity, EastLink and Globalive Wind Mobile.
With its enabled KIES logo, the new firmware lets you upgrade the handset with the KIES software. This is a method which works only on a phone that features stock ROM. If your smartphone doesn't have one, our guide functions as an alternative.
The novelties
If your phone is using an Android 4.4.2 KitKat version, the update you're performing today will mean a lot for it. Also, remember to use the Galaxy S3 T999V Black Edition model. A smartphone that's not this one will be damaged if this guide is used.
The latest upgrade firmware that just came out for your handset delivers the newest Android OS goodies. These novelties translate into battery tweaks, new features and many customization options. New apps are available, too.
When you have an already rooted device, the update comes with a price. You'll no longer enjoy root access and the system partition will be taken away. All of the other stuff installed on your phone, including its data and internal / external SD cards, won't receive damage.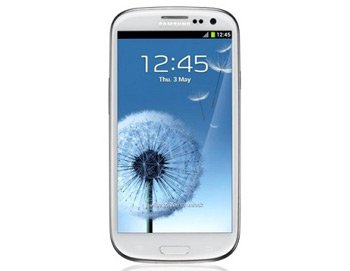 Prerequisites
If you're going to follow our tutorial, you'll need to perform these pre-requisites first:
Step by step instructions
These requirements have just made sure that your device is able to receive the new firmware. From now on, follow our steps and the new firmware will be featured on your Galaxy S3 SGH-T999V!
The first action to perform: download Odin v3.09 from this page on your notebook. The Android 4.4.2 VLUFNF1 official firmware (you must select your version: , , and ) is the second package that must be downloaded on that device. Use an unzipping tool on them both and wait until the extraction is done.
Launch Odin v3.09.exe on the laptop next, then boot the phone in Download Mode. This has to be done via the following actions: after you're done pressing and simultaneously holding Home, Power and Volume Down, wait for a boot message to pop up, then press Volume Up.
Have the laptop and your handset connected to each other via the phone's USB cable. You'll have to wait for Odin to go looking for the smartphone.
As soon as the latter is found, you will see a blue sign on the display. Your devices are now intertwined. Time for this task: add the firmware file to AP / PDA. Activate F. Reset Time and Auto Reboot, then uncheck Re-partition and tap "Start".
Some 10-15 minutes will now pass till the new firmware is installed on the handset. Redo this tutorial if the flashing isn't over by then.
Should the firmware have ended on your phone, you will receive this message in green: "Pass". The smartphone should then start on its own. Wait for it to reboot, then make sure you unplug it from the laptop. The USB cord has to be taken out if you want the two to be unplugged.
[sc name="banner-jos"]Once nothing connects the products together, go to your Galaxy S3 SGH-T999V Black Edition and tap this on it: Settings.
Wait for About Phone to come up, then tap it. This is how you find the latest firmware that was just installed on the phone.
Take a look at all of its new features, try them out for a while, then see if they are worth it. Om case neither of them is, the NANDroid backup file will come in very handy. Just use it if you miss your handset's old ROM. After you restore this tool, the update of your device will be revoked.
Your comments and questions can be dropped in the comment box under this guide.