Root and Install ClockworkMod Recovery on ZTE Avid 4G LTE
Have you looked forward to a tutorial on how to root and flash a custom recovery image on ZTE Avid 4G LTE? You will find the answer to your burning question in today's guide.
If the ZTE Avid 4G you want rooted and installed with a custom recovery image belongs to MetroPCS, you are one step closer to finding out how to apply both of these procedures on it.
Requirements
Here are the other requirements that must be followed through: make a backup via this tutorial (for which you should gather all the important content sported on your smartphone), have a look at the battery icon and charge the unit if its juices are low and finish by turning on an option known as USB Debugging (which you will find by first launching Settings on your handset, then selecting Applications, clicking on Development and then opting for the USB Debugging).
After your smartphone gains root access, you will be able to flash root-only apps and custom ROMs among many other great tools that need a rooted device beforehand to work their magic.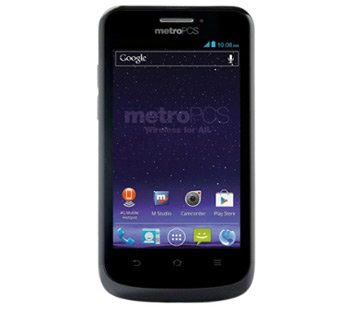 Your ZTE Avid 4G MetroPCS is on its way to getting both rooted and flashed with a custom recovery image, so be sure to follow the steps you will see in the next paragraphs. If you skip any of them, your phone will remain as it is.
How to root ZTE Avid 4G LTE
This is the first instruction we prepared for you: , CWM Recovery Image and then on the notebook of your choice. After the download is at its end, you should extract the first file until you remain with a root.bat file and after that switch the ZTE Avid 4G off.
Now prepare to enter it in FTM Mode by doing the following: hold down the keys called Volume Down and Power simultaneously.
You should do as follows for the next part of this guide: plug the handset to your notebook; the instrument which will enable a connection between your two devices is the phone's USB cable.
After the phone and the PC are well plugged between themselves, you need to double-click on a file with the following name: root.bat.
Next item to go through next up: wait for the rooting to start and then, after a couple of minutes, watch it end.
Then download an app known as Root Checker; it is in Google Play Store if you don't know where exactly to locate it. This tool will make absolutely sure your device is rooted without a doubt.
How to install CWM Recovery
Now you should be aware of the steps which are about to show you how to install ClockworkMod Recovery on the smartphone. Begin with this: download the Recovery Image for your handset model on your PC, then place cwmrecovery.img file on your smartphone.
Afterwards you have to unplug the ZTE Avid 4G LTE from the laptop and then, when the devices are plugged to one another no more, you should download the Terminal Emulator on your notebook.
Launch it after that. Then type in
su
dd if=/sdcard/cwmrecovery.img of=/dev/block/platform/msm_sdcc.1/by-name/recovery
[sc name="banner-jos"]Once you are done entering those commands, you need to have patience till the custom recovery image is on your smartphone.
NOTE: If, by any chance, the handset enters boot loop, or if it does not boot, you should do as follows:
repeat the guide;
wait for the ZTE Avid 4G LTE to be rooted.