Install Serenity ROM On Samsung Galaxy S3 SGH-T999
We have a new guide for you. It's about the installation of Serenity custom ROM on Samsung Galaxy S3 SGH-T999. This particular tool we are using today delivered great success on Samsung's Galaxy Note 2. So when we heard its creator made a version for the S3 SGH-T999, we couldn't help but create this tutorial. And, since this custom ROM is based on the official one, things look even better. Although you won't be exempt from the usual annoying bugs and the like; but from what we were able to see in the tests we performed, these issues are of no big importance.
Requirements
However, you still need to read some more before plunging into the installation of the Serenity ROM on your Galaxy S3 T999. In particular: pay extreme attention to the following requirements we selected for your information. The battery of this smartphone needs to be fully charged so as not to have it die on you while the procedure is going on. Then you have to take into consideration the fact that your phone model must be the SGH-T999 one; don't use another handset. Next: choose the data you will absolutely need to use after the process ends and make a backup of it (there are various ways to perform this; look for the easiest one – if you're a newbie – online and you'll find it quickly). Final pre-requisite: make sure you have CWM Recovery installed on your phone.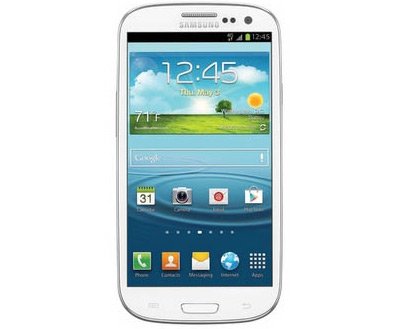 And now prepare yourself to learn how to install the ROM we mentioned on your handset.
Important instructions
Step one starts with the following instruction: download (you'll find it as SERENITY-DG-1.3-TMO-T3.zip). The next action you have to perform is this one: copy this file you just downloaded to the phone's memory card and then switch the device off.
For step number two you are asked to get into the phone's ClockworkMod Recovery. For this you are going to have to keep selected the following buttons at the same time: Volume Up, Power and Home.
Step three: the display will turn on; this is your cue for proceeding to the third step that requires you to perform a stock ROM NANDroid Backup by choosing Backup and Restore and then tapping on Backup.
[sc name="banner-jos"]Step four: opt for something you'll see written as Factory Reset/Wipe Data; tap on Yes and then choose Wipe Cache Partition and select Yes.
Step five needs you to choose Advanced, then opt for Wipe Dalvik Cache and then tap on Yes. Next operation: opt for Install ZIP from SD card.
Step six is as follows: select Choose ZIP from SD card and tap on Locate. When you're done, opt for SERENITY-DG-1.3-TMO-T3.zip and choose Yes. Afterwards you will be required to opt for the following: Advanced, then choosing Fix Permissions and finally selecting "Yes".
Last step: choose Go Back, tap on Reboot System Now and select Yes.
The Samsung Galaxy S3 SGH-T999 you own is now installed with the Serenity ROM.