Update Galaxy Note 2 SGH-T889 with Tether Edition Jelly Bean 4.1.1 ROM
You should be totally happy if you own a Samsung Galaxy Note 2 SGH-T889 (the version for T-Mobile). Because we have just the tutorial to update it with Jelly Bean. The exact name of the firmware which makes such news possible is the following: Tether Edition Android Jelly Bean 4.1.1.
This solution brings many improvements to your whole user experience with this particular smartphone model. So why not try it? Especially when the manner in which you can get access to those improvements contains all the instructions you will ever need.
Requirements
We will start this off by saying something about the requirements that make the guide work. So here they are, in no particular order: get a laptop which is pre-installed with Windows, root your phone, install a custom recovery image, make a backup, don't forget to charge the battery of the smartphone and then deactivate every security program you find in sight on both the Galaxy Note 2 SGH-T889 and your laptop. As usual with such procedures, the warranty is going to be wiped out. Here is how you will be able to have it featured again: either upgrade with the official Samsung software or reinstall the official stock ROM.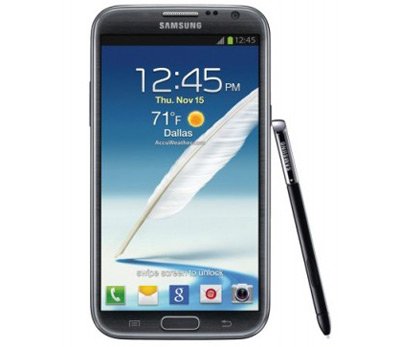 Now that we mentioned all the necessary pre-requisites, let's find out which steps you need to follow so that your Galaxy Note 2 T889 is updated with the Tether Edition Jelly Bean 4.1.1 ROM.
Important instructions
The step which comes ahead of the others tells you to update file and then make sure to get it saved on your laptop.
This should be followed by the second step. Which requires you to do the following: connect the smartphone to the comp. Then copy the file you downloaded on the comp and afterwards remember to disconnect the Galaxy Note 2 T889 from your comp.
[sc name="banner-jos"]Step number three: boot into Recovery mode by switching the phone off and simultaneously selecting the keys for Volume Up, Home and Power. The buttons must be pressed for about 5 seconds.
Step 4 comes along and asks you to opt for Factory Reset/Wipe Data from Recovery.
For step number 5 you need to select Wipe Cache Partition from the same Recovery Mode and then choose Go back; this is the way to go back to the main menu.
Now you can opt for Install ZIP from SD card and then tap on Choose ZIP from SD card. The update phase of our tutorial will then start.
After it ends you need to select the file downloaded earlier and initiate the flashing process. Next up: opt for Go back.
Last step looks like this: restart the entire system.
Your T-Mobile Samsung Galaxy Note 2 SGH-T889 now features a Jelly Bean 4.1.1 update. Use it well!