How to Install KitKat 4.4.2 XXU0ANE2 on Galaxy Tab 4 7.0 SM-T230
Galaxy Tab 4 7.0 Wi-Fi SM-T230 is going to be easy to update. Your main task to perform for this procedure: install Android 4.4.2 XXU0ANE2 on your tablet. Below are the steps to follow in case you want to enjoy the upgrade!
The new KitKat firmware came out a couple of weeks ago for a couple of countries. Here's the exact list of these countries: the Czech Republic, Romania and Bulgaria.
The firmware that was recently launched for these regions doesn't feature an activated KIES logo. This makes you consider other methods of update. One of them is OTA. For it to be performed, the tablet must come with stock ROM beforehand. In case it doesn't, our guide is equally effective.
The improvements
On a rooted device, an update means certain problems. One of them is the loss of your gadget's system partition; the other issue: root access will be revoked. These two being gone doesn't mean you'll lose any more stuff. Both the gadget's data and its internal / external SD cards will be saved from damage.
Make sure the only tablet you update is the Samsung SM-T230. In case you'll use a different model, that device will suffer damage.
The features to expect from the upgrade are more varied this time around. The procedure also brings brand new apps and many customization options. Among all of these novelties, your tablet will also have better battery.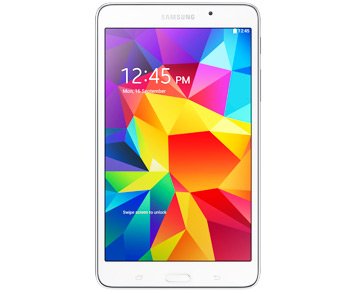 Prerequisites
To make all of the above become yours to enjoy, start by following these pre-requisites:
the security software your Galaxy Tab 4 7.0 T230 uses must be turned off;
your tablet's battery must be charged for this procedure;
a standard backup must be generated so as to make sure your gadget's important data isn't affected during the upgrade;
a NANDroid backup is needed, too, so don't forget to generate one;
the notebook's security programs must always be deactivated for an upgrade;
a laptop with Windows on it must always be used for this kind of procedure;
download USB drivers on your laptop by going here;
USB Debugging has to be turned on on your tablet.
Step by step instructions
Get your laptop prepared for Odin v3.09 and the KitKat 4.4.2 XXU0ANE2 official firmware for , and . When the packages are on your notebook as planned, you'll need WinRar, WinZip or 7Zip next. One of these tools will extract the 2 packages on the laptop.
You'll then be left with some files, one of them being Odin v3.09.exe. Open it on the notebook and do this next: restart your tablet in Download Mode by pressing and holding hold Home, Power and Volume Down simultaneously, then press Volume Up if a boot message is up.
To move on, plug the Galaxy Tab 4 7.0 SM-T230 to the laptop with the USB cable that belongs to the tablet. You should now have some patience. As soon as Odin recognizes the gadget, a sign in blue will appear. The notebook and your tablet are now plugged to each other and you can continue the update.
Do that by adding the firmware file to AP / PDA. You should now perform this step: check F. Reset Time and Auto Reboot, uncheck Re-partition and then begin the installation of the KitKat 4.4.2 XXU0ANE2.
This action will help you do it: tap "Start". An installation of this kind requires about 12 minutes; if 15 minutes have passed, however, you'll need to repeat the previous steps.
But if the right amount of time is up, you can rest assured that the firmware's been flashed on your tablet. And you'll see that the process is over as soon as the gadget comes up with a "Pass" message and it reboots.
Once both things happen one after the other, you will have to unplug the products from one another. That's where you should do this: take the USB cable out.
[sc name="banner-jos"]You need to play with the new firmware after you tap Settings and About Tablet. After the XXU0ANE2 for your device is up and running, you'll see if you like it or dislike it.
In the latter case, you will need the NANDroid backup file. Its purpose is that if restoring the old ROM on your tablet. A drawback to this method: the update will be revoked.
Consider the comment section below should you have questions about today's update!