How to Root Galaxy S2 HD LTE SHV-E120K
Galaxy S2 HD LTE SHV-E120K is paired today with SRSRoot. This is a great choice if your smartphone's looking for rooting methods. Should that sound good to you, follow this tutorial and see what root access is all about!
You can expect a lot from a rooting. Especially when the SRSRoot's involved. What makes this more special than other rooting versions? For starters, the fact that we're talking about freeware. This is only the tip of the iceberg. Once it gets itself flashed on a device, the app presents it with loads of goodies. Each of them provides various ways to transform the phone into a better version of itself.
The benefits of this procedure
Now let's see what those goodies mean. Once rooted, the phone comes across stuff such as this: tweaks for the battery. They let you do many things with your handset without worrying about its battery draining quickly. There's also the possibility to enjoy new features. Also, root access is all about customization options. Another great advantage is that you'll have a faster CPU to work with.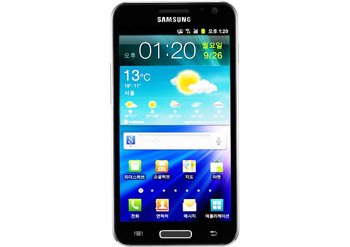 The Android version which comes pre-installed on your handset is this: Android 2.3.6 Gingerbread. It's accepted by the SRSRoot, which won't erase it. The device, also known as Samsung Galaxy S II HD LTE SHV-E120S, should be rooted with a Build ID in mind. The application goes well with many different ones. For instance, we used GINGERBREAD.FA04 and everything was fine.
The app will also enable you to unroot your Samsung Galaxy S2 SHV-E120K. Admin and superuser permission as well as root-only app and custom ROMs are all delivered by the new app. The latter's even powered by an SRS Server.
There's something you should know before you root the phone. The device's warranty won't stay on it; but there are ways to have it back. Also, an upgrade tool will delete the root access and system partition. The update won't touch the internal / external SD cards or important data.
Prerequisites
Before the device can acquire root access, you'll need these requirements:
turn on USB Debugging on the handset;
certain USB drivers that are only compatible with your phone have to be downloaded on your notebook;
they are available here and, when they're downloaded, install them on the notebook;
the battery shipping with your handset needs to be charged before you root the Samsung SHV-E120K;
take the most important content on your phone and back it up;
create a full NANDroid backup when you're done with a standard one;
don't use a notebook whose operating system is something other than Windows;
there are security programs running right now on your smartphone, so be sure to deactivate them for now;
the security programs on the notebook must share the same fate as the ones on the phone.
Step by step instructions
And now we give you this guide's most important part: the rooting steps. Each of them does something else; so perform them in the order they're delivered.
To successfully start the process, we need you to feature the SRSRoot on your notebook. This link here will easily direct you to the place that has this app. Click on a download button which should appear on that page, then let the download start.
A couple of minutes later, you'll have to flash the app and open it on the notebook. You'll have to turn on an option now; this is its name: Unknown Sources.
Look under Settings to properly find it. After you tap it, turn on USB Debugging as well. This option was mentioned some minutes ago when we tackled the requirements. So, if the USB Debugging is already activated, feel free to move on.
This is what you should do now: ensure a connection between the phone and notebook. To reach that point, you must use something that arrives with your Galaxy S2 LTE SHV-E120K. And that is its USB cord.
When the latter's done its job, your devices will be plugged to one another. When the connection is completed, the smartphone will be ready for the rooting.
[sc name="banner-jos"]Begin the process via this step: tap Root Device (All Methods). The rooting will take about 10-15 minutes. If it's not finished in that amount of time, you need to return to the previous steps and redo them.
Then go back to the handset. That's because the device has to be restarted. In order to enter it in rebooting mode, do the following: tap Reboot System Now. A few minutes later, the smartphone will have rebooted.
This action will let you enjoy the goodies of a rooted Galaxy S2 HD LTE SHV-E120K. Should you not have a blast with them, the handset will have to go back to its initial state. The SRSRoot app will provide the best method for that.
Do you have questions about the rooting? Fire it away in the comment section below!