How to Root Galaxy Spica GT-I5700
Your Galaxy Spica GT-I5700 is given the chance to shine today. The software which is responsible for this is SRSRoot one-click method.
Among the many rooting tools created so far, the SRSRoot one ranks high. That's because this tool doesn't require much work to get it installed on the device you use. Also, using this method is equally easy to use after it's flashed on your phone.
Since you won't have to pull a muscle to have the handset rooted, let's see why rooting the Galaxy Spica I5700 is a good idea. First of all, you will finally get a taste of those custom ROMs you've always wanted to enjoy. Another advantage is this: your phone will have all kinds of new features to play with. Customizing the handset will be a piece of cake. The battery will go on for a longer period of time, too. And you will be spared those annoying and unnecessary programs. Also, you won't have to deal with viruses.
The advantages
With its Android 2.1 (Eclair) OS, 800MHz CPU and other good specs, the Samsung GT-I5700 came out 5 years ago. But the SRSRoot tool will make it feel fresh and connected to what's trendy these days.
For this rooting we used a Build ID called VOKU-kernel v1.7. The tool was tested with these firmwares:
XEJC1;
XXJCF;
XXJE4;
XXJCD;
XXJG3;
XXJH6;
XXJCE;
XXJE1;
JPJD5;
XXJD4;
UAJM3;
XXJD2;
DAJD2;
XXJBA;
XXJH7;
JPJD7;
DXJC4;
Thanks to the SRSRoot method, though, you can also use other firmwares if you want and you won't encounter problems while doing so.
This is one of the many advantages this one-click method offers. Moreover, the SRSRoot software is perfectly compatible with other brands, too. The same goes for other OS versions! If you don't enjoy your rooted smartphone, you can unroot it with the same method; that's because the tool is powered by SRS Server.
Before you go and root the handset, several things should be mentioned. This is the sort of procedure which brings disadvantages. We listed the goodies your handset will enjoy. Now for cons. Your smartphone is going to be damaged if the wrong model is rooted. Unfortunately, its warranty will no longer be present at the end of the procedure. To install an update firmware on your phone, root access will have to be wiped out; the same goes for the device's system partition.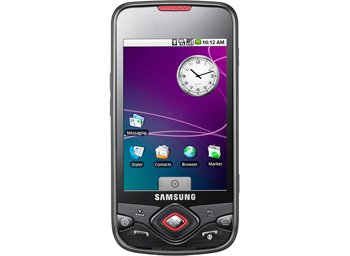 Prerequisites
If you're now aware of the stuff that will get affected by the rooting procedure, decide if you want to perform this procedure. If you do, be sure to prepare the phone by doing this:
before you begin the procedure, generate some standard backups;
when done, create a full NANDroid backup as well, via these instructions;
the battery that comes with the Galaxy Spica GT-I5700 must be fully charged;
install USB drivers for this smartphone model on your laptop by going to this site;
the laptop's security software has to be deactivated;
deactivate the security software pre-installed on the handset;
USB Debugging must be enabled on the phone;
your laptop must have Windows pre-installed on it.
Step by step instructions
Your Galaxy Spica GT-I5700 is now on its way to a rooting.
Start this process with the following step: go here. That page contains a button you have to click on. After you do as instructed, wait for the download of the SRSRoot software to start. The file you just downloaded on your notebook has to be launched there after it's flashed on it.
Open Settings on your smartphone now. When this open is launched, activate Unknown Sources from there, then turn on USB Debugging (only if this option hasn't already been activated before).
The smartphone and your laptop need to be in a connection now. To establish it between the two, make use of your handset's USB cable.

As soon as the smartphone and the laptop are plugged, you should do this: tap Click on Root Device (All Methods).
This last option we mentioned is the one that, once tapped, will begin the actual rooting. The procedure shouldn't take more than 13 minutes.
If 15 minutes are up and the phone isn't rooted, we recommend this: redo the tutorial. If the new software is installed on the phone, however, you should go ahead and play with all the rooting features we introduced above.
Leave your comments and questions alike in the box below!