How to Root Galaxy Mega 6.3 GT-I9208
If your Galaxy Mega 6.3 GT-I9208 feels dull and slow, consider rooting it. There are many methods to achieve this; one of them is a very popular app. Today's post contains the details that will help you land root access on your phone!
That app we told you was popular is called SRSRoot. All of its traits are highly beneficial to how your phone performs. Not to mention that you get many goodies in exchange for working with it. The best about experimenting with the app is that you can do it without having to pay for its download. Apart from being freeware, this app won't mind the type of device you have or its OS version (which, by the way, is the Android 4.2.2 Jelly Bean one). To strip the phone of its root access, you can do so with the SRSRoot.
The benefits of this procedure
There's no bloatware or security problems to expect from this new app. But there are many root-only apps and battery enhancement options. The phone will also end up with many options that'll help its owner customize it. The list of novelties also includes these: custom ROMs and admin / superuser permission. A more powerful CPU is also in the deal. Your Samsung Galaxy Mega GT-I9208 will get to use new features as well.
The process of rooting a device requires a certain Build ID. Our pick has the following name: JDQ39.I9500ZSUAMDF. The app that roots the smartphone is able to support many other Build IDs. The SRSRoot is available for a wide array of gadgets; and it comes powered by an SRS Server. However, it isn't able to avoid the warranty from being revoked. You can, however, follow a guide which'll deliver this back asap.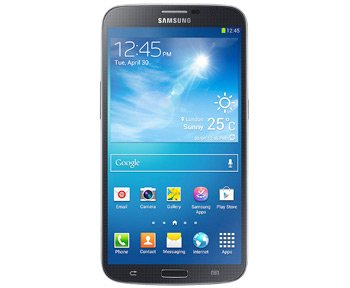 If you end up with an updated phone while it's rooted, the root access will be quick to end up revoked. Another downside to upgrading a rooted gadget is that its system partition gets erased. These will avoid the same damage: internal / external SD cards and major data.
Prerequisites
An important part of a rooting post consists of some guidelines. They go by the name of requirements. And they need this from you, your notebook and Galaxy Mega 6.3 GT-I9208:
having USB drivers installed on your notebook is a good idea, so get them from here;
your smartphone's USB Debugging is an option that you should turn on;
regular backups are required, so create some to make sure the handset keeps its important content after the rooting's over;
initiate a full NANDroid backup;
Windows being on your notebook is a must;
the security programs on your phone should be turned off;
the ones installed on your notebook also need to be turned off;
the smartphone's battery will need a recharge if battery levels are practically low.
Step by step instructions
A quick look at our steps will bring your phone closer to its real potential. And deliver those highly anticipated novelties.
Begin today's rooting by downloading the SRSRoot on the notebook you use for this guide. Find the app on here; from that page, click on a download button that'll kick start the process.
This whole affair will only last a few minutes; after its completion, you need to open the app on the notebook. Launch it after it's installed on your device.
The smartphone's Menu and after that Settings are two of the options which need to be turned on. Activate them, then see if you spot Unknown Sources under the Settings option.
If it's there, enable it and go to USB Debugging; this is another important option to require activation. If you have turned it on before this, move to the next step.
Its instruction is clear: get the phone's USB cable. Then create, with it, a connection between the handset and notebook. Having just provided your devices with a plugging, your next action should be that of beginning the rooting.
This is where the following option comes into focus: Root Device (All Methods). When you've found it, tap it so that the phone can enter the required phase.

The Samsung GT-I9208 has to be left to this task for 10-15 minutes. The minute you see that the rooting isn't done in that amount of time, repeat the steps.
When there are no problems to be had with the previous action, restart the phone. Reboot System Now is to be enabled in this case; after tapping this necessary option, wait for the smartphone to be brought back to life. This will happen after a few minutes. Next up: simply make the most of your rooted phone.
There's always this option if you want an unrooted handset: the SRSRoot app. If you have trouble rooting the Galaxy Mega 6.3 GT-I9208, a comment field below will be there to answer your questions.