How to Root Galaxy S3 mini VE GT-I8200
Galaxy S3 mini VE GT-I8200 will soon know what's in a rooting. The latter is the best procedure you can subject this device to. This tutorial helps you with the transition to a rooted device!
The model is known under many names. Here they are: I8200 Galaxy S3 mini and Samsung I8200 Galaxy S III mini Value Edition. This model's also available as Samsung I8200N Galaxy S III mini with NFC. Your device is a new one having been launched this year. On-board there's a 1.2 GHz dual-core Cortex-A9 CPU as well as this OS version: Android 4.2.2 JB. Our guide uses an app which leaves this operating system (and all of the other versions) alone. Here's the app: SRSRoot.
The benefits of this procedure
Now that you know what tool we're using, let's delve deeper into the matter. Once it's acquired root access, the phone's going to move better. The app will offer your device's CPU faster speed. But that will also happen to other devices; the app isn't only compatible with yours. The name of the Build ID we went for was JDQ39.I8200XXUANB1. With the SRSRoot you can select whichever Build ID best suits you. Once rooted, your phone will no longer be in danger of viruses.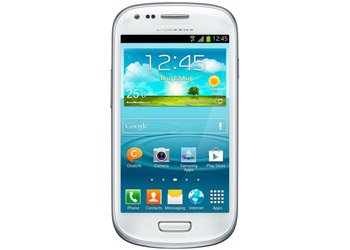 Root-only apps and new features are joined by the presence of custom ROMs. You'll be offered superuser and admin permission, then customization tools. Tweaks for an improved battery life are delivered as well. This tool is powered by an SRS Server and you can also unroot the phone with it. There's no bloatware when it comes to the SRSRoot. But there is the danger of losing the root access and system partition if an upgrade happens. The latter will not damage the internal and external SD cards. Important content will also avoid issues.
The warranty your Galaxy S3 mini VE GT-I8200 possesses shall go through problems. In a nutshell: your smartphone will see it gone. There are many ways to see it return to your phone. Just look for that one tutorial which suits your handset's model.
Prerequisites
If you're wondering how to prepare the phone for a rooting, the answer's this: via pre-requisites. Find them below:
it's essential that you download USB drivers on the laptop (they're located here);
a fully charged Galaxy S3 mini VE GT-I8200 is a must for a rooting's success;
a series of standard backups is also a must, so create a couple of them;
a full NANDroid backup needs to be performed as well;
the laptop comes with security programs which must be deactivated;
the security programs running on your smartphone should also be deactivated;
turn on USB Debugging on your handset;
only Windows should be running on your laptop.
Step by step instructions
If you can't wait to start, we have the very first few tasks for you to follow. For now, make sure your laptop contains the rooting app. This is why we have to indicate the place the SRSRoot app is at; here's the link.
Be sure to tap on that, then click on the download button which is going to appear on that site.
For the next part, we recommend installing the app; after you open it on the same device, a good idea is to enable Unknown Sources. In order to quickly do so, find the option under Settings; after that, tap it.
This next task tells you to see to it that USB Debugging is turned on; if it is, move on. Like this: provide, with the phone's USB cable, a plugging between the laptop and the Galaxy S3 mini VE GT-I8200.
Achieving a connection between the two devices is easy and it doesn't take an eternity. When the products are safely plugged to one another, tap Root Device (All Methods).
[sc name="banner-jos"]You will soon experience the rooting of your smartphone; this is a phase that only takes 10-15 minutes. To solve any sort of problems you may have here, it's always indicated that you redo the steps.
In the absence of rooting problems, the handset can be rebooted. To operate a restart, you should head over to this option: Reboot System Now. When you see it pop up, you will have to make sure it's turned on; for that, tap it.
Take the rooting goodies for a spin. Are they rising up to expectations? If they are, you'll have great fun with them; if they aren't, you'd better revoke, via the SRSRoot, the root access from your phone.
Should you get in trouble with the steps, the comment section below is ready to help!