How to Root HTC Droid Incredible 2
It should be noted that Droid Incredible 2 is one of HTC's admired smartphones. And it has been since the first time the manufacturer announced it.
However, it seems to be missing some of the features which make other handsets of its caliber stand out a lot more than your average models.
If you perform a rooting of your phone you will no longer miss these features and other opportunities of the kind.
Requirements
Be careful, though, because the procedure cannot start unless you take the time to have a laptop with Windows on, to own a phone with its bootloader already unlocked, to , to , to install the drivers which the Droid Incredible 2 supports and to . Don't forget to generate a backup or more with your data and other phone's settings.
Every rooting guide on the Internet will tell you that the most important damage done will be the fact that your device will lose its warranty. But that's not serious damage, as there is a method which will quickly bring to back: unrooting. Here at DroidGator we have that tutorial dedicated to unrooting procedure for this phone.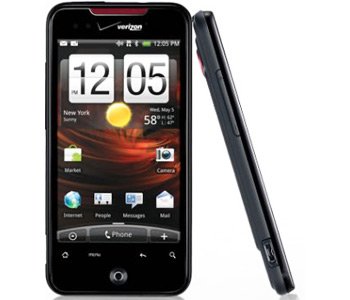 But our purpose today is to provide a guide on how to root the Droid Incredible 2. The steps below are the ones to watch out for.
Important instructions
Step one: place the two files downloaded before on the desktop, then extract the ones that are in the Fastboot to the laptop. Fastboot.exe should be there and you need to power the handset off.
[sc name="banner-jos"]Step two will need you to concentrate on taking out the battery of the phone, then inserting it back in.
With the phone still turned off, you have to select and press at the same time the keys for Power and Volume Down and see if a menu appears.
It needs to contain an option called BOOTLOADER; opt for it it and then perform the fourth step: plug the smartphone to the laptop and launch a Command Line Window using the Start > Run command in Windows.
Here is what you need to do for step number five: enter
fastboot flash recovery recovery.img
into the Command Line Window and, instead of the recovery.img name, give it its real name (the downloaded one).
Up next you will be asked to type in
fastboot reboot
at the end of the recovery installation.
This marks the ending of our rooting tutorial. Go and explore the different ways your HTC Droid Incredible 2 has changed after rooting.