Root Samsung Galaxy S2 I9100 on Jelly Bean 4.1.2 ZSMSA Stock ROM
The way to root your Galaxy S2 I9100 has a lot to do with certain rules. And they are all detailed in this post that deals with how to root your phone that should run Android 4.1.2 ZSMSA Jelly Bean Stock ROM.
But why would you actually root the phone? Well, first off: you will be able to install custom ROMs, root-only apps, new features and tweaks and many other stuff.
Requirements
For rooting purposes, we recommend you to consult the following requirements beforehand:
turn off the antivirus programs that work on your handset and your laptop;
turn on USB Debugging;
get USB drivers for your smartphone model on your laptop;
charge the battery of the phone;
turn off Samsung KIES;
make a backup via this tutorial.
Here is what you have to do to root your Galaxy S2 I9100.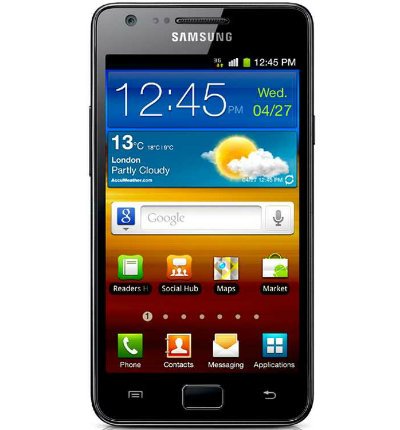 Instructions
The first stop to accomplish: download the (file name: speedmod-kernel-s2-jb-k5-3-Odin.tar) and Odin tool v3.07 from this place on your notebook. Out of these two, only the latter must be unzipped.
Now switch the phone off and enter it in Download Mode by performing the next actions: press and simultaneously hold Volume Down + Home + Power, let go of them once a screen of warning pops up and when it does make sure to press Volume Up.
Open the Odin tool v3.07.exe on the laptop and plug your phone to it. When you see "Added!!" appear, the connection will prove successful. In a different scenario, you should remedy the situation by installing the USB drivers again or by using a different USB port. That way, you will be sure of the success of the connection.
Then go to Odin's window. Now tap "PDA". After you open the rooting file, you need to disable Re-partition and then tap "START" to begin the rooting process. The latter is going to have a happy ending once you see the phone rebooting into the rooting package.
To check if the phone is rooted, use Root Checker; this is an app that can be downloaded from Google Play.
IMPORTANT NOTICE: When the handset is stuck in boot animation, you should apply something called a factory reset; the same must be applied in case there's a boot loop. After you do that, your Galaxy S2 GT-I9100 is going to boot into Normal Mode.
[sc name="banner-jos"]
If Odin remains stuck altogether, do this: unplug the phone from your laptop, close the Odin, take out the battery, put it back in, start the Odin again, enter the phone in the Download Mode and from there on redo the steps which tell you what to do after this mode has been entered.
Should you wish to get TWRP or CWM, you will have to make use of one of these: Goo Manager or ROM Manager. Each of these is available in the usual Google Play. After you download the second one on your handset, you have to open it and then install the custom recovery of your liking by using an installation key. If you wish to go for the Goo Manager app instead, then open it after you've downloaded it on the phone, tap Menu and then opt for "Install OpenRecoveryScript".
And that is all. Enjoy a rooted Galaxy S2 I9100 by exploring all the possibilities which come with it!