Root XXDME6 Android 4.1.2 Jelly Bean on Galaxy Note 2 N7100
Our guide today is directed at all the owners of Samsung's Galaxy Note 2 N7100. In it, they will discover how to root their device with a tool that is named XXDME6. But be careful: it's best you use the Note 2 N7100 which has been updated to Android 4.1.2 Jelly Bean before you find out how to best have it rooted.
Requirements
Other than the tidbit we told you about just now, you need to assure yourself that the following pre-requisites are met: create several backups to keep the data on your device intact after the guide, charge its battery in case you see it doesn't have much life left and install something known as CF-Auto-Root kernel on the handset.
As a way to make sure the smartphone's warranty is back on it once the tutorial has been completed, you should consult a guide on how to have it unrooted. Or you can install official firmware update one more time on your Galaxy Note 2 GT-N7100.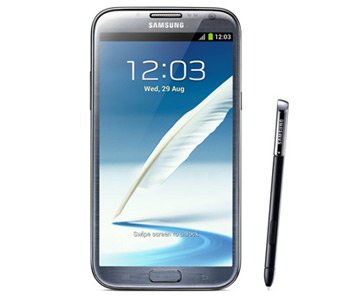 Divert your attention from the requirements above if you are done with them and pay attention to the steps needed for the rooting procedure. Read carefully each of them and the process is going to go smoothly.
Instructions
After you are done with the flashing of the CF-Auto-Root kernel on your smartphone, you have to download CF-Auto-Root-t03g-t03gxx-gtn7100.zip on your PC. And then you need to look for Odin tool and download it on the same device.
Continue by applying this instruction: make sure you unzip both of these packages. Now check out if you have the following file on the notebook: CF-Auto-Root-t03g-t03gxx-gtn7100.tar.md5 and then look for Odin 3.07.exe.
If they are where they are, you should move on by powering the Galaxy Note 2 N7100 off and then booting it into Download Mode; the safest and easiest way to achieve that: press and hold, together, the keys called Volume Down, Home and Power. Once you see a display popping on the touchscreen, you will know that you need to press Volume Down.
After the handset is in the Download Mode, you will be told to do this: run the Odin3 v3.07.exe from before as an Admin, after which you will be prompted to plug the smartphone to your laptop; Odin should display a message reading "Added!!" and a COM port number wearing a yellow color.
To solve the problem of not seeing any of those, you will be required to do one of the following: flash the USB Drivers again or use a USB port that's totally different from the one you used before.

Go and choose the following file after you press the button we will mention below:
– click on PDA and opt for the CF AutoRoot file
Follow this up by check-marking these group of options: F. Reset Time, Re-partition and Auto Reboot, then make sure you tap on START so that the XXDME6 is installed on the Note 2 GT-N7100.
After several minutes of waiting, the tool will appear on your smartphone, because the latter will reboot shortly after. Disconnect the handset from the PC after you spot PASS.
Which brings us to this: your phone is rooted. And the Android 4.1.2 Jelly Bean XXDME6 is still on it, so don't worry.