Update Galaxy Ace GT-S5830T to Android 2.3.6 DVKQD Official Firmware
Owners of Galaxy Ace GT-S5830T living in Australia and Austria will have a field day today because we will tell them how to update their phone to Android 2.3.6!
A new and official firmware was launched last year in October. Its name: DVKQD. Like we previously mentioned, this tool is compatible only with the Galaxy Ace S5830T owned by people in Austria and Australia (Telstra). If you don't use this device, update yours with another guide; if you upgrade it with our tutorial, you will brick it.
There's no need to install a custom ROM on your handset if it doesn't have one; and it's OK if your phone already has one. But, if you want to use OTA or KIES for the update instead of our guide, you will need to have a phone with an official ROM. Since the new firmware sports an activated KIES logo, you can certainly use the Samsung KIES if you're used to it.
If the your Samsung S5830T has root access, the new ROM will revoke it. This stock firmware shall also do this to your phone: it will delete its system partition. Don't be concerned about the important data and internal/external SD cards: they will not be affected by today's procedure.
The novelties
How about we describe the novelties delivered by the new firmware: superior stability while moving between home screen panels, mobile hotspot bug fixes and better security, an updated Favorite Contacts widget and CMAS (short for Commercial Mobile Alert Service), Vcast apps, a necessary update to VZ Navigator with all the latest 3D map enhancements and Visual Voice Mail updates.
The update comes with a better battery life whenever you want to use Phone Book Access Profile Bluetooth headsets, enhanced data throughput performance in environments that register low 4G signals, better stability for data connectivity after you turn Airplane Mode off, the possibility to see how the amount of time left until you're ready with the performing of an OTA update.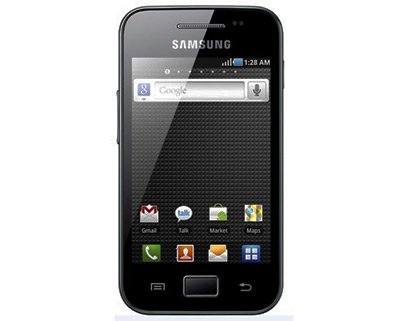 Requirements
To make the transition to the upgrade smoother, here are some very important requirements:
make sure no security software is running on your notebook and smartphone during this tutorial;
download, on your laptop, USB drivers that work with this phone;
charge the battery that comes inside your phone;
a regular backup and a full NANDroid one must be performed (the guide is here);
you should only use a laptop that runs Windows;
on your phone, turn USB Debugging on.
Step by step instructions
To avoid an unsuccessful upgrade, you will have to follow some steps.
We will start with the first one which needs you to download Odin from here and the Android 2.3.6 Gingerbread DVKQD (the Austria version from here and the Australia version from this location) on your laptop or comp. Use, next, an unzipping tool which will extract the files belonging to the 2 packages.
Once the extraction finishes, you should do this: boot the device in Download Mode. The operation includes these steps: press and hold, at the same time, Volume Up and Power; very soon, the Android icon will appear and you will be able to press Power and be on your way to the next step telling you to open the Odin as an Admin on the laptop.
Your handset and your laptop will have to be connected to one another with the phone's USB cable. To have a successfully established connection, the screen will have to show a yellow ID:COM box and a message saying "Added!!". If there's no such thing, you need to opt for one of the following solutions: re-flash those USB drivers on the laptop or use a different USB connector.
Move on to this step now and be sure to do this: tap PDA, opt for a file with a CODE in its name, tap Phone, opt for a file with MODEM in the name, click on CSC, opt for a file with a CSC in the name, tap PIT and after that opt for a file that comes with .pit as its extension.
After these guidelines are followed accordingly, you should continue by activating Re-partition, F. Reset Time and Auto Reboot and follow this up by clicking on "Start".

After the DVKQD is flashed on the Galaxy Ace GT-S5830T, the device will reboot. After it does that, it will show you this message: "Pass". Meaning that you should end the tutorial by unplugging the phone from your laptop.
When you're not as impressed with the new stock firmware as you thought you would, use the NANDroid backup to return your device to its previous ROM. The upgrade process will thus be revoked.
Are there any questions you want to pose? Use the comment field below!