Update Galaxy Core Plus SM-G350 to Android 4.2.2 XXUAMKB
If you've been expecting official firmware to update your Galaxy Core Plus SM-G350 to Android 4.2.2, XXUAMKB should be your first choice.
To fully enjoy the features of the new firmware, be sure to check the model of your device; in case it isn't the Galaxy Core Plus SM-G350, use another guide instead of this one, because you will brick your handset. The smartphone was released last month and the firmware came out the same month for these regions: France, Hungary (Telenor), Open and T-Mobile Austria. The same firmware was launched this month for Poland (T-Mobile) and Croatia (T-Mobile).
If your Samsung G350 is rooted, the XXUAMKB custom firmware will affect your device in the following way: the system partition will be erased and the root access shall be revoked. If you don't have a custom ROM running on your smartphone, don't follow our tutorial. And, since the new firmware comes with a KIES logo that's not activated, the only two methods to use to get the phone updated is either via our guide or OTA (use, in this case, the Software Update button located under Settings menu).
Even if the device will lose its system partition and root access, the important data will stay and the internal/external SD cards will also be saved. The features your phone will sport after it's upgraded are these: new sounds for wireless charging and low battery bug fixes, a new Gallery app delivering superior speed when loading, the possibility to long-press the WiFi and Bluetooth icons in Quick Settings to be able to toggle the on/off state, no more Bluetooth audio streaming bugs, new download notifications and USB debug white-list.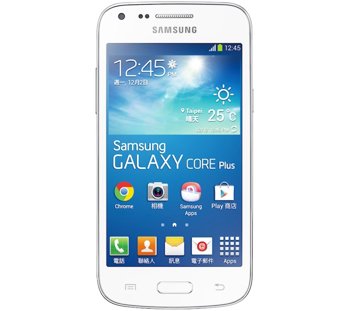 Requirements
This tutorial cannot start unless you follow these pre-requisites first:
your smartphone must have USB Debugging enabled;
Windows must be the only OS running on the laptop (or PC) you use;
create backups (we recommend making a standard one and a full NANDroid backup, via these tips);
install only those USB drivers that work for your phone on your laptop or PC;
make sure the security software running on the notebook and the phone are turned off;
charge your phone's battery if you notice that the charge levels are low.
Step by step instructions
Time for us to tell you how to update your device to the Android 4.2.2.
First off, here are the two most important packages that must be downloaded and saved on your laptop: the Jelly Bean 4.2.2 G350XXUAMKB firmware (download the Poland T-Mobile version from , the Hungary Telenor version , the Telering Austria variant from and The T-Mobile , the Poland version , the France version and the Croatia T-Mobile version from ) and Odin (available on this page). These two must then be unzipped on the notebook and after that you should launch the Odin as Admin on it.
What you should be doing next is this: enter your phone in Download Mode by pressing and holding Home, Volume Down and Power together, then, once the logo of Android appears, press Volume Up instead of the three keys from before.
After you've performed all of these tasks, you need to plug the Galaxy Core Plus SM-G350 to your notebook; the right tool to use for this is the phone's USB cord.
When a yellow ID:COM box and an "Added!!" message come on-screen, the connection has been established. But if there is no connection going on, you should do the following: opt for either installing the USB drivers one more time or using another USB port.
The next set of guidelines will have to be performed, so start by taping PDA, choosing a file with CODE in the name, tapping Phone next, opting for a file with MODEM in the name, clicking on CSC, choosing a file which has CSC in the name, tapping PIT and choosing a file with a .pit extension.
Soon after that, some boxes will appear and you will have to check them. These boxes are F. Reset Time, Auto Reboot and Re-partition. Once they are all activated, you should start the flashing of the new firmware by tapping "Start", then wait for the process to end.
[sc name="banner-jos"]Once the device restarts and a message saying "Pass" is displayed, you will know that the flashing is over. Next stop: unplug your devices from each other.
The XXUAMKB stock firmware is ready to be played with if you first locate it. Here is how to get to it: tap Settings, then About Phone.
In case you experiment with it and conclude that you don't like it, the old ROM can be brought back easily: simply use the NANDroid backup file which is going to revoke the update.
When you don't understand something, the field below is available for your questions!