Update Galaxy Note 2 LTE GT-N7105 to Android 4.2.1 AOKP Build 3 ROM
The focus of today's post is on how to bring an update to Samsung's Galaxy Note 2 LTE GT-N7105. For this we chose a custom ROM going by the name of Android 4.2.1 AOKP Build 3.
The moment you install it on the handset is the moment you can do all sorts of novel things you couldn't before.
Requirements
The moment of truth has arrived. Which are the pre-requisites and the steps you must base this guide on? The reply is as follows.
Charge the battery if it lacks stamina, turn USB Debugging on and look for the appropriate USB drivers and download them on your laptop; the phone needs to boast ClockworkMod Recovery, it should be factory unlocked, you have to do a Dalvik Cache Wipe and also save the data on your smartphone via a backup or two.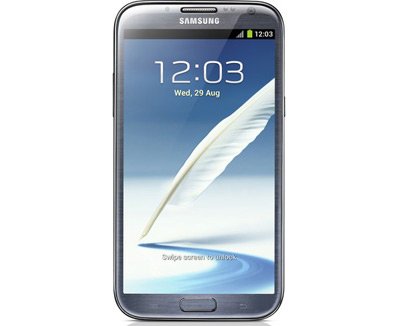 The last part of this tutorial is here. It will be made of the steps to follow so that the update arrives on your Galaxy Note 2 LTE GT-N7105 without haste.
Important instructions
Step one requests that you perform these actions: and GApps package from here on the laptop and take good care to connect the handset to the latter well.
The Android AOKP Build 3 ROM and the Google Apps files have to be downloaded to the root directory, located on the phone's memory card.
For step three the Note 2 LTE N7105 should be switched off. After it is no longer attached to your comp, you need to boot it into Recovery Mode by going to android-sdk-windowsplatform-tools. Once you are in that directory, you have to launch Command Line; this should be done by clicking Shift + right click and tapping on Open Command Line. Now enter
adb reboot recovery
and then click Enter.
Do an entire memory data wipe. This should be followed by you going to an option labeled Flash zip from SD card.
[sc name="banner-jos"]To be able to opt for it you will need to tap on Power and then do that tapping on the same button one more time. Click Choose zip from SD card, then go to the AOKP Build 3 ROM file by tapping on Volume.
Opt for this with the aid of Power and initiate the installation of the ROM next. The latter step should be repeated so that the Google Apps also gets installed (start from "Choose zip from SD card and, instead of the Build 3 ROM, choose the other zip file).
Now that the two files are featured on your phone, you should, for the seventh step, tap on Go Back. Then, in the recovery menu, tap on Reboot System Now and watch as the Note 2 LTE GT-N7105 gets rebooted. The ROM is going to appear in the "About phone" section of your device.