Update Galaxy Premier GT-I9260 to Jelly Bean 4.1.2 ZCAMG1 Official Firmware
Galaxy Premier GT-I9260 had a February 2013 launch date. Back then, there was a lack of good update firmware. But as time passed, a developer came up with Android 4.1.2 ZCAMG1 stock firmware. And this tool is precisely what your smartphone was looking for in terms of performance and other aspects we'll mention as we progress with our guide.
February 2013 is when your phone was officially released. Even so, you won't have problems adjusting to it, all thanks to the update you will get to experience soon. The Jelly Bean 4.1.2 ZCAMG1 official firmware was launched this past July; it will land on your smartphone only in case China is where you live in.
On top of all the goodies which come with this tool, you will see that it is activated via KIES for both countries. Which translates into this: you will be able to easily update your handset via Samsung's KIES. If the phone is running a custom ROM already, you can apply our update tutorial as well.
Your smartphone will be able to deliver an improved performance once the update file is installed on it. You will experiment with numerous tweaks that will customize your device, new features, new apps, a battery which will last more, new custom ROMs and so on. But you must only use your Galaxy Premier GT-I9260 for today's tutorial otherwise you are going to brick the firmware installed on another device.
We advise you to use this guide if you can't look for updates via the KIES method or an OTA (with the Software Update button under Settings menu) one. Still, you can use the KIES software and locate the necessary update on your very own. But be careful: this only works for phones which already run stock ROMs.
The firmware we have for you will revoke root access if your smartphone is rooted. Don't panic: the firmware will not delete important files. If your smartphone is rooted and features a custom ROM, you will still be able to update it; in that case, the system partition will be erased at the end of the update. The internal and external SD cards will not be affected.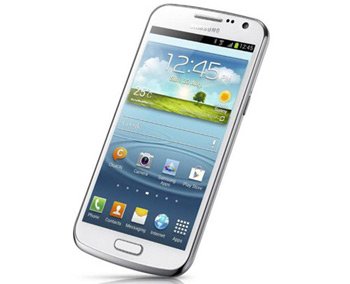 Requirements
You can now begin the requirements section of our guide:
enable, on your phone, the option called USB Debugging
create backups (as usual, you need to create a full NANDroid one, via this guide, apart the standard one)
charge the battery on your phone if the status says it's empty
install USB drivers for this phone on your notebook or personal computer
on the same, turn off its security software (do the same for the handset)
use a laptop or a PC that is incorporated with Windows as its OS.
Instructions
Always be sure to download, on your comp or laptop, these packages: the Android 4.1.2 ZCAMG1 official firmware from and also Odin from this link. Keep the USB cord of your Galaxy Premier GT-I9260 near your phone and laptop. You will see why a bit later.
You are now free to begin the process that will update your device. First stop for this to happen: extract the Odin and the other package on the laptop and enter the phone in Download Mode; for this part, we prompt you to press and hold Volume Down + Home + Power at the same time; stop and press Volume Up.
After you launch the Odin, it's best to connect your two devices to one another and, the moment the following appear on the screen, move on to the next set of tasks: "Added!!" and a yellow ID:COM box show up.
When you don't run into them, we suggest this: try with a different USB port or install the USB drivers one more time. Then tap PDA, choose a file with CODE as part of the name, then click on Phone.
Next: opt for a file with MODEM in the name. Now tap CSC, select a file with a CSC in the name, tap PIT and end this step by opting for a file with a .pit extension.
[sc name="banner-jos"]Here are some boxes you should activate: Auto Reboot, Re-partition and F. Reset Time. As soon as they are selected, you must tap "Start" to begin the flashing of the new firmware.
When the screen has a "Pass" message and your I9260 reboots into the home screen, you will be able to unplug the two devices. Your Galaxy Premier is now updated.
The NANDroid backup we told you to make can be used to revoke the upgrade process should you not enjoy the new Jelly Bean firmware.
As soon as you experience problems during the update, you can leave a comment below.