Update Galaxy S2 GT-I9100G to Android 4.2.2 CM10.1 Nightly Jelly Bean ROM
The recipe for a good updating process is made of many factors. Each of them as important as the other. And we're spilling all of them in our tutorial on how to update Samsung Galaxy S2 I9100G to Android 4.2.2 Cyanogen Mod 10.1 Nightly Build Jelly Bean custom ROM.
A group of requirements is one of the factors we mentioned a minute ago. Their importance is such, that you won't be able to perform this update without following them.
Requirements
These pre-requisites include the following instructions: root the handset, install ClockworkMod Recovery (or TeamWin Recovery Project), charge the battery, install USB drivers, use a smartphone that's factory unlocked, perform a Dalvik Cache, turn on USB Debugging and create a backup using this guide.
The bugs and other issues which are bound to appear at the end of the process can be taken care of by installing the default firmware again.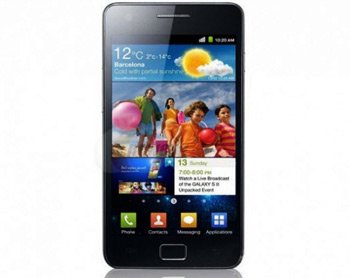 The second factor without whose presence the update cannot happen is made of the following steps.
Important instructions
Download these two files for the first step: and Google Apps package, from here (but not on your phone, on the laptop). Then plug the Galaxy S2 GT-I9100G to your comp.
Step two is up next and it tells you to move the two files root located into the phone's memory card; switch the handset off once that's over.
Step three is the step whose instructions sound in the following manner: unplug the phone from the laptop.
For the next step, the fourth, you have to turn the phone on while selecting the keys for Menu, Volume Up and Power at the same time, for about five seconds. The result of these is the fact that the device has now entered Recovery Mode. Now it's your turn to do a full data wipe.
[sc name="banner-jos"]Step five will need you to press Power so that "Flash zip from SD card" is opted for.
The sixth step says this: press Power, but this time opt for Choose zip from SD card. The buttons for Volume will now come in very handy: use them to go to the Android 4.2.2 zip file.
Step number seven will prompt you to choose the said file by tapping Power and then confirming the actions. The Google Apps file will be installed should you repeat step 6 and this one. Both files will now be on your S2 I9100G. Go to +++++Go Back.
Opt for the system restarting. Watch as the phone starts to reboot. The consequence: your GT-I9100G shall have the Android 4.2.2 CM10.1 Nightly Jelly Bean custom ROM.