How to Root HTC Raider 4G
Root access is something your HTC Raider 4G shouldn't go without. This procedure is synonymous with various improvement options, longer battery life and much more. Should you want all of that and more, give this guide a try.
SRSRoot is the rooting app we discovered and used for your device's rooting. There are a lot of advantages which recommend it. As such, let's see what they are.
The second you have the SRSRoot app on your handset, you will get in touch with customization options. If you want to enjoy root-only apps, the app will allow you to do just that. It will also give your smartphone these: custom ROMs and new features.
A wide variety of battery tweaks will settle themselves on your phone. The list of novelties available for your handset contains admin and superuser permission. Android 2.3.4 Gingerbread is the OS version running on your smartphone. This app won't erase it. It will also deliver better speeds for the device's dual-core 1.2 GHz processor.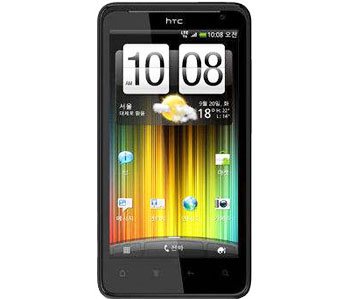 The benefits of this method
Your phone's also known as HTC Rider, HTC Holiday and HTC Raider 4G LTE. This is the Build ID used for the handset's rooting: GRJ22. The SRSRoot is one of the few rooting methods to work with different Build IDs. It is also one of the few ways of unrooting a gadget. Moreover, this app allows you to use various devices with it.
The app comes powered by an SRS Server. You will not be asked to pay to download this dedicated tool. Security problems will be non-existent after you use this tool on your phone. One last thing: this method of gaining root access doesn't allow bloatware to worm its way on your HTC Raider 4G.
Certain problems will appear after the device is rooted and you want it upgraded. They are as follows: the system partition will be deleted and root access won't be there anymore, either. Unaffected by the new procedure are these: important data, internal / external SD cards and every other crucial stuff.
Your rooted device will see its warranty revoked. No reason to despair just yet: the warranty will re-appear after you search for a solution online!
Prerequisites
After you are aware of what the SRSRoot is about, you will be asked to do this:
the HTC Raider 4G has important data that should be protected, which is why we recommend performing backups;
a full NANDroid backup must be created next;
the laptop should contain, from this place, USB drivers fit for your smartphone;
your laptop's OS must be Windows instead of Linux or another version;
your phone will need to run a fully charged battery today;
open the security programs that you phone's using;
then turn them off;
after that make sure to also open the security programs on your laptop;
deactivate them.
Step by step instructions
You're now done with the preparations. Next up: rooting steps.
Begin by downloading the necessary file on the laptop you're using for this guide. The file can be accessed on this page. After you've launched that, find a download button to click on. When you see it and the button is tapped, you can sit back and wait until the laptop contains the rooting app.
The app is now ready to be flashed on that laptop. Open the app on that same device, then tap Menu on the smartphone.
Settings should be tapped next. Under this option is another one. Its name is Unknown Sources and it must be turned on.
You're not done with the options. A different one should be enabled now. This one's name is USB Debugging. It's the option that you should have activated for the instructions laid out above.
So, if you have done so already, have your handset and laptop connected to each other. The USB card you use with the HTC Raider 4G will create that connection.
[sc name="banner-jos"]After it does, click on the option that will root the handset. Here's what you must tap now: Root Device (All Methods). The phone will require 12 minutes for this process.
If 15 minutes pass and the procedure doesn't show signs of ending: repeat the steps. Then, once all's well again, reboot the smartphone. There's an option meant for this exact step: Reboot System Now.
If the rooting poses problems, you're free to leave comments or questions in the section below our tutorial. In case you want to unroot the phone, don't forget that the SRSRoot is an excellent method.