How to Update Galaxy S3 LTE GT-I9305 to Android 4.3 ZHUCNA1
Galaxy S3 LTE GT-I9305 is finally blessed with firmware fit for an update. Which upgrade will help your phone get the most of Android 4.3 via ZHUCNA1 official firmware.
So this is the new firmware which came out for your Galaxy S3 I9305 last month. This tool is compatible with this smartphone model used in Hong Kong. Stay away from a different handset; using today's guide on it shall brick it.
The new Jelly Bean ROM comes with an activated KIES logo. This should tell you that you can, if you want, use KIES for the update. However, only a phone with a stock ROM on it should be used for this method.
If you're convinced you want the Android 4.3 on your phone, let's find out what it will bring: many varied apps, tweaks to get a longer-lasting battery, new features and other numerous tweaks for customization. There will be no security problems.
If you're using our tutorial on a rooted Galaxy S3 LTE GT-I9305, the ZHUCNA1 will make your device lose root access. Other than that, the system partition will be deleted, but the important data will stay on-board. The internal and external SD cards will also be safe from harm.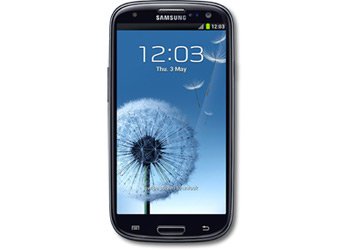 Prerequisites
Only start the guide if you've performed these requirements:
we must ask that you use the tutorial on a notebook with Windows on it;
download, from this page, USB drivers on the laptop;
create backups using this tutorial (a full NANDroid backup should be created, as well);
enable, on the handset, USB Debugging;
charge the Galaxy S3 GT-I9305;
turn off the security programs flashed on the smartphone;
deactivate the security solutions installed on your laptop.
Step by step instructions
Here is how we want you to begin the update: download, on your laptop, some packages, then unzip them both. Their names are Odin and Jelly Bean 4.3 ZHUCNA1; the Hong Kong version for the latter .
For the extraction of the packages we recommend either WinRar or WinZip. After you are done with the previous step, continue with this task: enter the device in Download Mode.
This step needs to be performed as such: press and hold Volume Down, Home and Power at the same time till a boot screen is shown, then press Volume Up. That's all.
Next up: open the Odin, on the notebook, as Admin and then make sure a connection is established between the handset and the laptop (with the phone's USB cord). The plugging will only go well if a yellow ID:COM box and "Added!!" pop up on the screen.
If the connection fails, you should go ahead and try one of these options: opt for a different USB port or re-flash the USB drivers a second time on your notebook.
If no problems arise here, feel free to move on by doing this: tap BL, opt for a file with BL in the name, click on AP, opt for a file with AP in the name, tap CP, then opt for a file with CP in its name, tap CSC, choose a file which has CSC in the name, tap PIT and after that make sure you opt for a file with an extension that should be called .pit.
These two are the only boxes you must check for the next step: F. Reset Time, Re-partition and Auto Reboot. Tap "Start" once you check them, then wait for the installation of the firmware to begin.
The procedure will take only a short while to end. Once you've waited for a few minutes, the smartphone will reboot on its own.
[sc name="banner-jos"]You need to unplug it from your laptop after "Pass" is displayed in a green background. If the devices are no longer intertwined, tap Settings, look for About Phone and tap that option, too.
After you do that, the ZHUCNA1 will appear on the screen. This means that the update has been successful. If you don't see the new firmware there, redo our guide.
If the firmware appears like we said, open it and use it. If it feels disappointing, you can use the NANDroid backup file to bring the old ROM back on your Galaxy S3 LTE GT-I9305. But if you do that, the update will soon become revoked.
We have a comment section at the end of this post. Feel free to use it for questions and comments!