Update Galaxy Xcover 2 S7710 to XXAMB5 Android 4.1.2 Jelly Bean Official
We came here today with the following idea in our heads: let's help readers who own Samsung Galaxy Xcover S7710. Why?
Because there is a tool with which you can, from now on, update the phone to XXAMB5 Android 4.1.2 Jelly Bean official firmware. But the inhabitants of Taiwan, Hong Kong and China won't be able to use this tutorial, since it won't work where they are.
Requirements
After the following pre-requisites are processed by you, you will be able to complete the guide here by following the steps in it.
For now, just do this: own a Galaxy Xcover 2 S7710 that is factory unlocked, install the appropriate Samsung's USB drivers for the handset at hand, charge its battery, turn on USB Debugging and create a backup.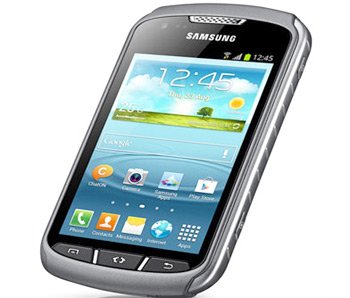 Instructions
The steps that make this tutorial of ours available start now. With none other than step number one: download then Odin tool v1.85 and to your laptop.
Step two will have you do as follows: extract the content of the first file and then power the Xcover 2 GT-S7710 off to safely boot it into Download Mode.
The step coming up next tells you to launch ODIN on the laptop; now plug the smartphone to the comp and wait for the connection between the devices to happen; this will be proven by an ID:COM message becoming yellow and a COM number (which is the port) appearing on the display of the handset.
For step 4, your role is to opt for some files as shown below:
– the one bearing CODE as one of the letters in its name (click on PDA to reach it);
– the file with MODEM inside its title (to access it tap on Phone);
– look for the file with CSC (for that you should click CS);
– the file with .pit (click on PIT).
[sc name="banner-jos"]
These files may or may not come on the screen. If they don't, check F. Reset Time and Auto Reboot. If only the .pit one is available, then you need to check Repartition and then click Start.
Step five will see the beginning of the flashing process, so arm yourself with a little bit of patience until it ends. Which will be announced like this: the Xcover 2 S7710 is going to restart and the home screen will come in front of your eyes.
The final step of this guide: unplug the handset from the laptop and go to Settings to check out About phone; the latter option will be graced with the presence of the Android 4.1.2 Jelly Bean XXAMB5 firmware.