Update Galaxy Note 2 LTE N7105 to XXDMB2 Android 4.1.2 Jelly Bean Official
There's a novel thing to be reported: Samsung Galaxy Note 2 LTE N7105 received official Android 4.1.2 XXDMB2 Jelly Bean update.
But this is only available for T-Mobile subscribers in Hungary and users living in the following countries: the UK, Austria, France, Spain, Germany, Italy and Belgium. The update is easy to install on this phone; to that end, we prepared a tutorial (which also contains a part where we teach you how to root the device).
Requirements
The pre-requisites that are always needed for whatever gadget you wish to have an update on must be followed religiously. The ones that work here are as follows: create backups, turn on USB Debugging, charge the battery and install USB drivers on your laptop.
You will now be introduced to the steps needed for the installation of the update.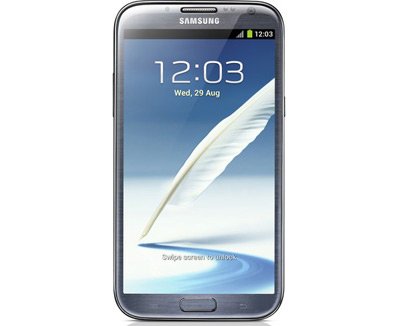 Instructions
Download to your laptop, extract its content and then download Odin tool 3.07 and extract its files, too. Your comp should now have these two files (among many others): .tar and Odin3 v3.07.exe.
After the phone is switched off, you need to enter it into Download Mode and then launch Odin on the laptop.
The next step, the one with number three, tells you to plug the Note 2 LTE GT-N7105 to your computer and then choose a couple of files. See what they are and how to opt for them below:
– .tar; you'll gain access to it if you tap PDA;
– tap Phone to opt for the file with MODEM;
– click CSC and choose the CSC file;
– tap PIT; now choose the .pit file.
Step four sounds in the following way: check F. Reset Time and Auto Reboot; should the .pit file been selected in the previous step, then check Repartition, too, and then click Start.
In step five, the action which will now happen will be the following: the handset shall restart and you will need to disconnect the Note 2 N7105 from your laptop. Go to About phone, which will let you know if the XXDMB2 Android 4.1.2 official firmware update is present on the device.
How to root N7105
Here is the guide on how to root this smartphone.
The first step goes like this: download and the same Odin tool v3.07.
Extract both files on your laptop and see if .tar.md5 and Odin file appear among the extracted files. If they do, turn the handset off and enter it in Download Mode.
For step number three you need to run Odin executable file and plug the smartphone to the comp.
Step 4 will prompt you to click PDA.
[sc name="banner-jos"]The following step will ask you to opt for CF-Auto-Root-tolte-tolte-gtn7105.tar.md5; after that's completed, you should see whether or not F. Reset Time and Auto Reboot are checkmarked. Tap Start.
The sixth step will start the flashing process. The rebooting of the Note 2 LTE N7105 is going to start. Wait until you spot "PASS" and a green background on your phone's display, then disconnect the devices from one another. Get Root Checker; this app was made so that you can check if your Samsung Galaxy Note 2 LTE N7105 is really rooted.