XXAME6 Jelly Bean 4.1.2 Official Firmware on Galaxy Star DUOS GT-S5282
In this article we will discuss about how Galaxy Star DUOS GT-S5282 is able to receive an update with the help of Jelly Bean 4.2.2 XXAME6 official firmware.
The guide should go smoothly, but only if you remember to pay very close attention to the instructions you are soon going to receive in this post.
Requirements
Beforehand, you must respect the pre-requisites shown below:
go to your smartphone's Settings, select Applications, opt for Development and choose USB Debugging (this option should always be enabled if you want to experience a successful update process);
opt for the data you use every day and turn it all into a backup;
install USB drivers for the Star DUOS S5282 on your computer;
the battery of the handset must be fully charged.
The XXAME6 firmware is great and all, even when it comes to making sure there are no problems with Wi-Fi or camera. Which is one of the reasons you can flash the update without fearing serious trouble from your phone after being done with the tutorial. In case you wanted to know: the update is not going to make your handset lose its warranty. It will also not make your device enter a rooted state.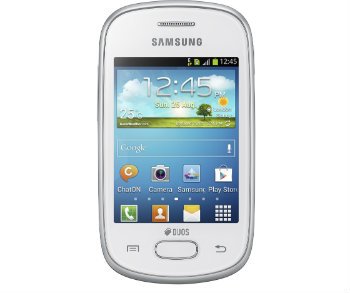 If you are fine with that, and if you are done with the requirements we mentioned, then it's time we told you what to do to install the firmware on your Galaxy Star DUOS S5282.
How to flash XXAME6 firmware on S5282
The first task we request of you should go along these lines: locate the (file name: S5282XXAMEA_S5282ODDAME5_INS.zip) and Odin tool; once you spot both of them, download and then save each of them on your laptop.
After sending the zip files where we just told you to, you need to take care of their safe unzipping; after you are done with the previous guidelines, you can go to the Odin tool and launch it (not on the phone, on your notebook).
For your next instruction, we will ask the owner of this smartphone to switch the latter off. We also urge you to enter the device in Download Mode next; by doing as follows: press and hold Volume Down, Home and Power together, then wait for the Android logo to appear on the display.
Once you've landed in the Download Mode, you should plug the Star DUOS GT-S5282 to the PC, after which you need to wait until you see that the devices are connected to one another indeed; you will find out about it if an ID:COM port number colors itself in yellow or in case you spot "Added!!".
If the devices go through a troublesome plugging phase, you should remedy this by doing one of the following: either you install the USB drivers a second time or you make use of a different USB port.
[sc name="banner-jos"]After you see that the devices are well-glued to each other, you should opt for the Jelly Bean 4.1.2 XXAME6 firmware by tapping PDA. This tool will commence its flashing phase after you click on START.
Reboot your smartphone after the firmware is on it. If you are done, have a trip over to your device's "About phone"; the tool will be waiting there for you!
NOTE: No matter how much attention you paid to our guide, your smartphone might get stuck in a boot loop. We always do the following to solve the issue: first we power the S5282 off, then on and after that we follow the tutorial again.