How to Flash Android 4.2.2 VJUANB2 on Galaxy Grand Neo Duos TV GT-I9063T
Android 4.2.2 is of real use on a Galaxy Grand Neo Duos TV GT-I9063T. Apart from being a great way to customize the experience, you also discover many surprises. To see what they are, we prepared a tutorial.
It is possible to improve the performance of a smartphone if you know how. It's all a matter of using firmware that is created for a certain device model. In the case of this model, this official firmware is labelled VJUANB2. Launched this February for Brazil, the firmware mustn't be installed on another phone lest you want you ruin it.
As far as the firmware's KIES logo is concerned, you can't use Samsung's KIES for this update. Only OTA or our guide qualify as update possibilities. If the OTA sounds better, remember to only use it if the phone is already equipped with stock ROM.
If this file is used to upgrade a rooted phone, that device will have to pay a price. The first element to be affected is the root access: your handset won't have it anymore. Then there's the system partition, which will end up erased. No damage will be done to the handset's internal and external SD cards. The data you've been piling up till now on your Galaxy Duos TV I9063T won't be deleted from it.
There are so many benefits to having the likes of Android 4.2.2. To exemplify, we have low battery bug fixes and a new set of download notifications as novelties. Also new are better Bluetooth audio streaming and the option of long-pressing the WiFi Bluetooth icons in Quick Settings in order to be able to toggle the on/off state. Moving on, the new OS has a new Gallery app, a USB debug white-list and a new set of sounds for wireless charging.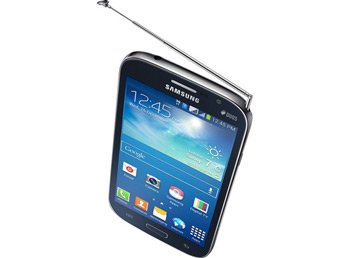 Prerequisites
In order to perform a smooth update, certain pre-requisites apply:
it's recommended that you deactivate the phone's security software;
it's also good to do the same for the ones running on your notebook;
a laptop whose operating system is Windows is the best device to use here;
there should be USB drivers for the handset featured on your laptop, which means you have to download them there from this site;
make a backup or a couple of them;
create a full NANDroid backup after that;
activate, on your phone, USB Debugging;
make sure the Samsung I9063T is charged.
Step by step instructions
When all 8 requirements are finished, start the procedure with this step: download on the notebook. Use WinRar to end up with an unzipped package, then download Odin on your laptop and extract it, too.
The latter's content features Odin v3.09.exe as one of the files. You need to launch it on the same device next, then enter your smartphone in the mode whose name is this: Download Mode.
To make sure the handset's booted in this mode, you need to press and hold Home, Power and Volume Down, see if a boot message pops up and, when this one is displayed, press Volume Up. The Galaxy Grand Neo GT-I9063T has to enter a connection with the laptop via its USB cord.
This time around, you will have to wait for Odin to signal the end of the plugging via a blue sign. The firmware needs to be added to AP / PDA for now, then you should check these boxes: F. Reset Time and Auto Reboot. Another box will have to be unchecked; its name is the following: Re-partition.
You are now asked to do this if you can't wait to install the new OS: click on "Start". Having this option tapped will begin the actual flashing.
In the meantime, feel free to do something else, then return once the phone pops up a "Pass" message. Wait some more again, this time until the device reboots automatically. You will be told to do this next: disconnect the laptop from your handset.
[sc name="banner-jos"]Once it's freed from the notebook, your phone can finally experience the Android 4.2.2 VJUANB2. By tapping Settings and then About Phone, the Galaxy Duos TV GT-I9063T is ready for the new OS.
If it's to your liking, start testing it. If it's not, the NANDroid backup will, if used, return your device to its old ROM. It will also, though, revoke the upgrade.
If there are questions you have for us, leave them below.