Best Business Apps for Android in 2013
Being a businessman or owning your own business can be tiring if you don't have everything put in order in your documents and so on. This is where apps made especially for your needs come in to lend a very helping hand.
We looked high and low for the best solutions for your Android gadget this year and stopped at the following ten business apps. Hope they will make your life much easier.
AK Notepad
The first pick we include on our list is known as AK Notepad. With the aid of this tool you will find it very easy to take notes of whatever you need for your business work. You can even share reminders, notes and whatnot through emails, text messages and the like. The AK Notepad is one of the easiest business apps to use.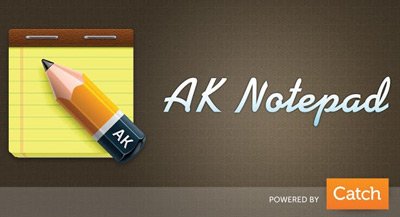 ServerUp
The second business app we thought of adding here is more known as ServerUp. This app is perfect for IT managers and other system admins. Why? Because it lets you know whether or not the server you use works well; with its aid you can also manage the updates schedule. If you wish to turn on/off which are the real costs of the services, the ServerUp will be glad to oblige. This business app is a great tool should you use Wi-Fi or 3G with your Android phone. Here's what this instrument supports: whois, traceroute and ping.
Bump
Third pick for today goes by the name of Bump. This neat instrument serves as a way to replace the usual business cards you have to use at work.
Another advantage it has is the fact that it lets two Android devices to communicate and o change data; this means that they will be able to share stuff like files, contacts, pics and so on. You can use the Bump business app on both your Android phone as well as on the iPad, the iPhone and the iPod.
ScatterSlides
ScatterSlides is number four on our "Best of 2013" list. Its most important function is that of running reports directly from a phone. It does this by streaming them via a wireless network to projectors or large screens. If your laptop has Scattershow Player installed, then you can use this app without a worry; the Player is free to download. The kind of support the Scatterslides is capable of offering extends to MS PowerPoint and Open Office native files.
Cab4Me
At number five in today's countdown we find Cab4Me. This app lets you quickly find a taxi if you want to arrive to your business meeting on time. And it does that via an ordinary phone call which find out the place you're in and help you choose a taxi company to get you to your destination.
Google Voice
The sixth business app we selected is called Google Voice by its developer. This is a tool which helps save time with its ability to easily use the default address book of your Android handset. The Google Voice business app share the voice emails to your colleagues; it is also able to smoothly call your colleagues using the dedicated Google number. With this instrument you are going to quickly make international calls at low costs and have text messages sent by email.
Documents To Go
The seventh app we'll add here is called Documents To Go. This is particularly helpful if you are on the lookout for something that would keep all of your documents well-organized. Particularly those which you receive either via email or text messages. There is a custom version as well as full one. The latter lets you easily edit Microsoft files like Word, Power Point or Excel; it also aids with the editing of these types of files and allows you to open PDF files. The file formats the Documents To Go is able to support are these: .pptx, .docx, .xls, .doc, .ppt and .xlsx. This app is able to synchronize the files from different cloud services to your Android device.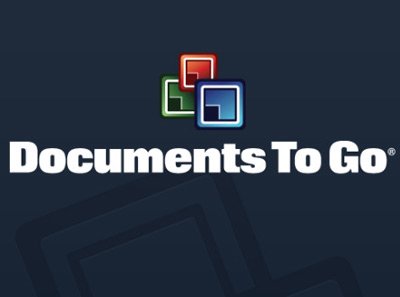 Locale
Moving on to the eighth business app we think will help you businessmen out there: it has been labeled Locale. If you are in a meeting and don't want to annoy your colleagues with a loud ringtone, this app's role is to put your handset on Silent. And, when the battery of your smartphone is about to die out, Locale automatically switches off Bluetooth and other features which eat up your battery's power.
GDocs
[sc name="banner-jos"]
Number nine is GDocs. The functions that GDocs offers people who have an Android phone are varied. For instance, this business app will edit your text document any time you want to. Then you can view it on the Internet. PowerPoint files and PDF's are both supported by the GDocs. Another pro you are offered is this: if you want to change the content of any compatible file, you can edit it without any sort of problem.
Meebo
The last business app we want to discuss here is Meebo. This is another popular instrument, because it offers you the possibility to be always connected with to Facebook, Yahoo, MSN and other type of messaging service. That way you will keep in touch with your valuable business partners in real-time.
That's it for our best business apps for Android in 2013. Find your favorite among these ten picks and use it well.