How to Flash Android 4.3 ZMUAND3 on Galaxy Note 3 Lite SM-N7508V
Galaxy Note 3 Lite SM-N7508V will be better off than without Android 4.3 Jelly Bean running on it. With that in mind, here's our guide which will enable you to enjoy that operating system!
Your smartphone is going to perform at its best with the firmware we are about to introduce here. We're talking about ZMUAND3 official firmware which came out this month for China. If you plan on using another smartphone, don't do that. Only the Galaxy Note 3 Lite SM-N7508V is compatible with this firmware.
The phone's system partition will be deleted from it as a result of the upgrade. But only if the device is rooted. If it is, damage will also be done to its root access; the latter's going to be revoked. With its root access and system partition gone, no harm will be done to the data and internal / external SD cards.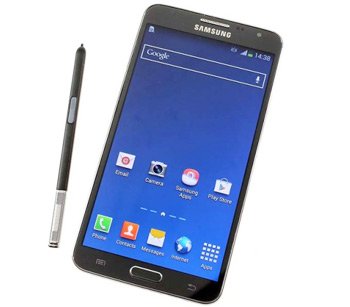 The novelties
The Android 4.3 will add many important novelties to your smartphone. As usual, the ones to stand out are new features and new apps. Tweaks for customization purposes are also a welcome addition. We should also add here the presence of options that will make sure the phone's battery lasts much more than in the past. The performance of your device will, via the new operating system, see a great deal of improvement. This version doesn't come up with major security threats. And there's no bloatware to put up with.
Today's firmware does not offer an activated KIES logo. For update purposes, you can only use one of the following: OTA or this tutorial. The OTA has to be used on a device with stock ROM.
Prerequisites
A list of pre-requisites should now be added:
multiple backups should be performed so that no important data is lost during the process;
a full NANDroid backup is also very important, so make one;
fully charge the handset;
the notebook in front of you must function with Windows;
download, on your laptop, USB drivers that only work with the Samsung SM-N7508V;
go to the laptop and disable, on it, the security software that's pre-installed there;
your phone needs to have its security programs deactivated, as well;
turn on USB Debugging on the phone.
Step by step instructions
For the update to actually start, you will need to perform some important actions.
The first of them tell you to on the notebook. The second action is as follows: download Odin v3.09 on your notebook, as well. This should happen now: extract, with 7Zip, the packages and open Odin v3.09.exe on the laptop.
Boot, next, the Galaxy Note 3 Lite SM-N7508V in Download Mode via this way: press and simultaneously hold Home, Power and Volume Down. A message with a boot warning is going to soon come up; press Volume Up after you notice it.
Grab a hold of the phone's USB cable. It's with this cable that your smartphone will be connected easily to your laptop. Very soon, Odin will try looking for the handset; when it sees it after a couple of minutes, it will reveal a sign in blue. Seeing it means that a connection has just happened between your products and you are allowed to move on.
This step will ask you to add the firmware file to AP / PDA. Wait for the transfer to be over. When it is, tick F. Reset Time and Auto Reboot, make sure Re-partition is ticked off and after that do as follows: tap "Start". The next thing that will happen: the new firmware will be delivered to your phone via an installation that will begin soon.
You should now allow some minutes till the process is over. Your handset's going to indicate the end of the flashing by displaying "Pass".
It will also reboot after that message pops up on the screen. By doing as indicated, the Galaxy Note 3 Lite SM-N7508V will tell you to perform the last step.
[sc name="banner-jos"]Here is how this one works: unplug, by taking out the USB cord, your phone from your notebook. This should take a couple of seconds till it's over. When the unplugging's finished at last, tap Settings and About Phone.
When the new firmware's open on your smartphone, you can finally see if it's that great or not. If it's not at all what you wished for, the NANDroid backup file will retrieve the former ROM. In doing so, today's update will end up revoked.
All your questions will find an answer if you use the comment field below.