Guide: Unroot Samsung Galaxy S3 LTE GT-i9305
A bit earlier we tried to show our readers, the ones who happen to own Samsung's Galaxy S3 LTE GT-i9305, how to root this phone. However, if you didn't like your handset after undergoing this procedure and wish to get it back to the good ole' days, then we recommend an unrooting.
This operation will do two very important things: restore this model to its default stock ROM and regain its warranty. Should this be what you want for your S3 LTE GT-i9305, then take a look at our tutorial.
Requirements
But, as the rule goes, you should first and foremost concentrate on some compulsory pre-requisites. They are the backbone of every rooting and unrooting process.
The ones that work with this smartphone are the following: unroot the device only if you used our "How to root Samsung Galaxy S3 LTE GT-I9305" guide, download and the phone's , use a computer with Windows and, finally, look at the battery of the phone and charge it if it needs a full life.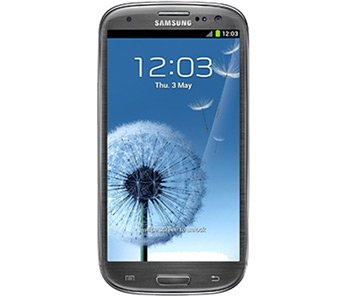 And so ends the matter on which pre-requisites to attend to. Next on the list: which steps to follow in order to unroot the Galaxy S3 LTE I9305? Here they are.
Important instructions
Step one is going to request you to move the Odin and the Stock Firmware into a dedicated folder, on the laptop's desktop. Click on them afterwards so that you can extract what they contain; the extraction needs to be performed to the same desktop.
Step two looks like this: initiate the Odin tool execution via the double click method; after Odin it's launched, you need to select the PDA option.
[sc name="banner-jos"]Step three: opt for the Stock Firmware file and then see to it that F. Reset Time and Auto Reboot are activated in Odin. If they are, then you will have to leave the option called Repartition inactivated.
For step four you are instructed to switch the S3 LTE I9305 off.
Restart it into Download mode. From our experience, the way to do that is by performing these two actions: select and keep pressed the keys labeled Home, Volume Down and Power at the same time. After you're not in the Download mode anymore, you should use the phone's USB cord to connect it to the laptop.
Select the Start option from Odin and wait for the handset to reboot; which will happen after the end of the flashing process. And that's all: the Galaxy S3 LTE is unrooted.